India is expected to become the third largest economy in the world by 2030 and one of the top construction markets globally by 2022. It is stated that in order to meet its sustainable development goals, India requires investment worth Rs. 50 lakh crores in infrastructure by 2022. This investment will have to stem from public as well as private sector sources. Private Equity firms and Venture Capital firms (including sovereign wealth funds and pension funds) have set investment records in infrastructure and real estate deals in 2018, with $6.3 billion worth of investments.
It is interesting to note that global organisations such as the Global Steel Association estimate that the steel demand in India will grow above 7% in 2019 as well as 2020 courtesy the ongoing infrastructure projects in India.
The infrastructure sector in India appears to be on a growth trajectory with the cumulative growth of the infrastructure output / index at 4.3% YoY in Apr-Feb 2018-19. The infrastructure index measures the growth of eight (8) infrastructure industries which include coal, natural gas, refinery products, fertilisers, steel, cement, electricity and crude oil.
Investment and growth opportunities can be assessed basis factors such as government policies and initiatives, infrastructure needs of the country and challenges faced in the infrastructure sector.
Government Initiatives & Incentives
In terms of initiatives, the initiatives of the government to close the infrastructure gap are:
#1. Allocation of Rs. 4.56 lakh crore (USD 63.20 billion) to the infrastructure sector in the Union Budget 2019-2020.
#2. 'Housing for All' programme (the "Programme") aimed at creating and developing affordable housing for the growing middle class in India. Affordable housing was given infrastructure status in the 2017-18 Union Budget.q The Programme aims to build 20 million urban and 30 million rural houses by 2022.
#3. Smart Cities Mission which is estimated to require an investment of Rs. 2.05 lakh crore for 100 identified cities.
In terms of other sectoral developments, it is important to note that the government recently approved the second phase of Rooftop Solar Scheme with a funding of Rs. 11,814 crores. The scheme was formulated to set grid connected rooftop solar power projects. The second phase aims at facilitating a generation of 22,000 MW of renewable energy through new projects.
In order to incentivise investment in sectors such as construction development and logistics, the government eased existing norms to allow 100% foreign direct investment in both sectors under the automatic route. It may be noted that logistics too was given infrastructure status in India, owing to its role in facilitating industrial and infrastructural advancement in the country.
The government has also adopted new models and approaches such as the Hybrid Annuity Model and the Toll Operate Transfer Model in the roads sector, and The Regional Connectivity Service Scheme and Open Sky Policy in the aviation sector to attract more players and boost growth in these sectors.
Infrastructure Needs in India
India currently requires construction of over 2000kms of roads, 18000kms of railway tracks and 250 airports. In addition, affordable housing, as highlighted in the previous section is a big requirement. There is a requirement of a major uphaul of the power sector in India too, especially given the fact that India is heavily reliant on imports of crude oil and gas to meet its energy requirements.
---
Enjoying this article so far? Great!
You'd also enjoy reading: Electric Vehicles In India: Growth Over The Years And Future Opportunities
---
The National Action Plan on Climate Change that set a target of achieving 15% renewable energy penetration in India by 2020 is still underway and thus, there will be requirement of new solar PV projects, especially as part of the 2nd phase of the Rooftop Solar Scheme. India has glaring infrastructure gaps and there will be a huge influx of new projects announced by the government and investments by the government, international organisations as well as global private players to aid these projects.
Challenges in the Infrastructure Sector
The challenges faced by players in the infrastructure sector, especially in India are political instability, inefficient processes and lack of financing options. Political instability poses the biggest risk in terms of changes in policies and regulations governing infrastructure development. Moreover, risks such as currency weakness, rising interest rates, global trade protectionism could reduce the government's spending capability and affect lending options for projects. These macro-issues could also affect project returns, especially for private players. India is also entangled in redundant bureaucratic procedures which lead to implementation challenges, especially in PPP projects.
These challenges stem from long approval systems, delays in granting clearances and often an overlap of regulatory agencies. The government has tried to mitigate this by introducing single window clearance systems in many sectors. The lack of financing options and regulatory restrictions on financing also poses an issue, especially with banks unwilling to commit on long-term infrastructure projects due to asset-liability mismatch. Thus, the need for institutional investors such as insurance companies and pension funds grow, especially since the other source of investment namely, foreign investment makes for a very small percentage of the total investment in the infrastructure sector.
Conclusion
The infrastructure sector in India appears ripe for investment and involvement, both public and private. The sector has ample scope for growth and for providing good returns on investment. With the right influx of players in the industry, both domestic and international, there is ample scope for alliances, joint ventures and PPP models to successfully contribute to the infrastructural needs of the country, without having to compromise on project returns. However, all of this remains subject to political, policy, procedural and regulatory changes in this sector.
About The Author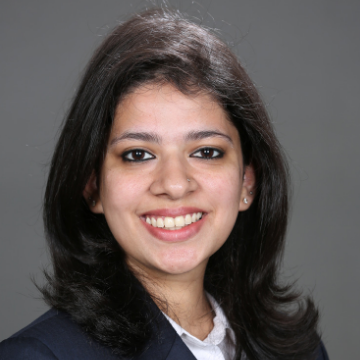 Sonali Sharma is a corporate lawyer and an alumnus of the Indian School of Business. She likes to write in her spare time and her interest lies in the infrastructure and manufacturing sectors.