Electric 3 Wheelers In India, Their Emerging Market And Goenka Electric's Journey: In Talks With Zafar Equbal
Electric 3 Wheelers In India, Their Emerging Market And Goenka Electric's Journey: In Talks With Zafar Equbal
Prologue: The electric vehicles sector in India is gaining more traction by the day, with positive sales figures for electric 2 wheelers and electric 3 wheelers in particular. In this latest article, we speak to EV industry expert, Mr. Zafar Equbal, who in his phenomenal career in the electric 3 wheelers space, currently serves as the Co-Founder and Chief Executive Officer at Goenka Electric Motor (GEM) Vehicles Pvt. Ltd. GEM is a home-grown company which has disrupted the electric 3 wheelers segment in India with its offerings and serves as a benchmark for new entrants in the Indian EV market.
---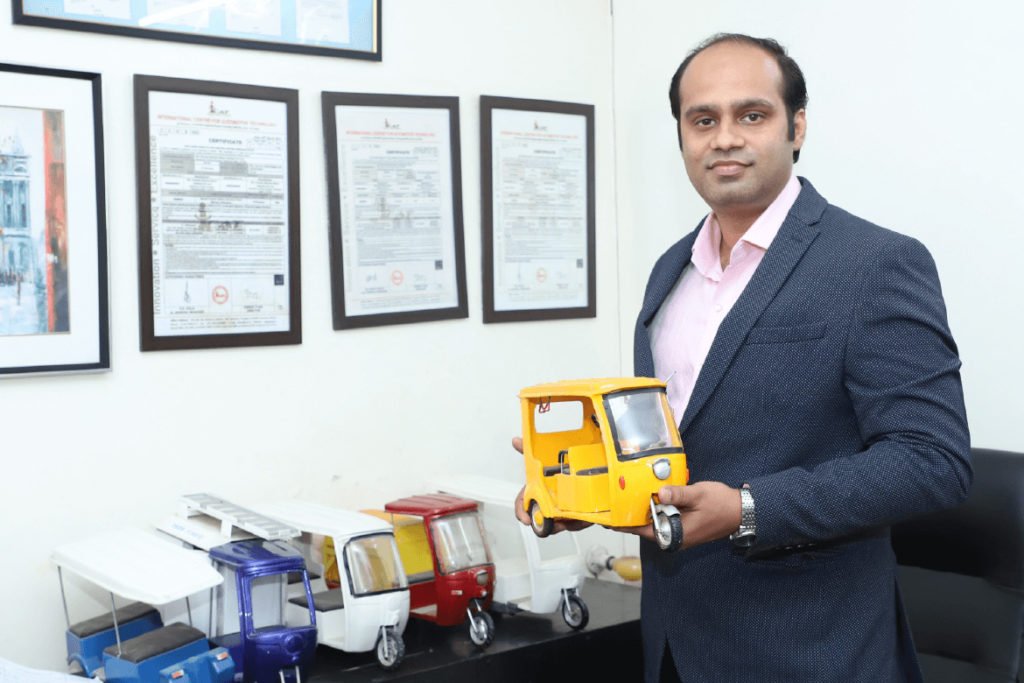 In this exclusive interview with The Brief, I had the privilege to have a candid yet highly insightful discussion with Mr. Zafar Equbal on his thoughts on the EV sector, how he came into the electric 3 wheelers segment and decided to start Goenka Electric with Mr. Sanjay Goenka as Co-Founder, what the sector holds for shared mobility, what opportunities exist for new market entrants in the space of electric 3 wheelers, and the general industry outlook towards electric vehicles in India.
As a pioneer in the segment of electric 3 wheelers, do you see potential in this sector going forward? If yes, do you believe that the market for electric 3 wheelers is better suited to local players?
So, I believe that the market potential in the 3 wheelers (including electric 3 wheelers) sector is huge. This is because every year, approximately 1 million quintessential 3-wheelers are being produced and added to that number, about 500,000 electric auto rickshaws are being produced as well. So, a total of about 1.5 million of these vehicles are being produced every year (required on road) which indicates that there is a huge demand, and therefore the market potential is significantly high.
Secondly, I do believe that this market is better suited to local players because the products that are coming in from China, have been identified as relatively faulty and of low quality and people have started to reject them. Therefore, this indicates that the market focus is now on the local players to take it forward. With the FAME subsidy also mandating a 70-80% localization in the market, it is the time for local players to step up and drive the sector.
And from a scaling-up aspect, can these local companies expand overseas – either by themselves or through joint ventures?
The fact that electric 3 wheelers run mostly in the Asia-Pacific region, makes India a prominent and favorable destination from a production as well as import/export point of view. There is a relatively lesser magnitude of market penetration of electric 3 wheelers in Europe, and even when a company from Sweden launched its line of electric 3 wheelers, it was aimed to cater India only.
Have you managed to tackle the long-withstanding issue of range anxiety via your products?
Personally, and even from an industry point of view, this was the challenge from day 1 to ensure that the range anxiety in electric vehicles is taken care of. For that, I believe that the most effective method which we can use is to swap the batteries in electric vehicles. This includes the provision of extra batteries in one place in an electric vehicle, where a charged battery can be swapped with an uncharged battery at a given charging station. An important factor was that in the earlier days, only heavy lead-acid batteries were available and compared to other vehicles where battery packs are positionally segregated in the front and back, our vehicles have the battery pack in one place.
Goenka has had some spectacular technological achievements to back its credentials. Could you elaborate on some of those?
We were arguably the first Indian company which had taken up the battery swapping initiative and executed it seriously. We have done this practice with 120 kg battery pack (lead-acid batteries) and the fact that the weight of the battery is reduced to almost 30 kg or 20 kg when it comes to lithium-ion batteries, it was an easier job to do. When Ashok Jhunjhunwala (at IIT Madras) was testing these facilities, we were one of the first companies which had executed battery swapping already with 25 to 30 vehicles and at the electric vehicle expo in 2016, we had already exhibited our swapping station facilities.
We are, in parallel working towards a super capacitor, which can be charged in 1 to 2 minutes and can make the vehicle go up to 50-60 km, depending upon the customers' requirement.
Being a manufacturing company, all solutions are available with us and in parallel, we have a parent company which is aiming for developing charging and swapping stations and vehicle aggregation.
We designed our vehicle from scratch, which is a patent model and it doesn't look like any other competitor. Our Prince model is patented, and we are extremely proud of it. Parallel to this, we came into developing and using FRP (as opposed to sheet metal) in our products which increases the longevity and strength of the vehicle, and it reduces almost 40% of the weight of the vehicle. This allows us to give 15-20% more mileage than any other vehicle, even with the same battery pack.
Our vehicle has been tested by IIT Madras and our efficiency has been certified as the best in class. Last year, we were the first company to export our products to the Government of Senegal as part of a gift given by our honorable Prime Minister to the Government of Senegal. We got the tender because of the high mileage and product quality.
We have added a high-speed model in our catalogue, and now we have e-rickshaws, e-carts, e-autos, etc., added to our list of products.
How important are IoT and AI to the future of electric vehicles in India? How do you plan on implementing them (or if you already have implemented them) in your products?
These vehicles have just started to run in India, so we don't know how these vehicles behave in the market in real time and there's no data about/around it. However, we've made some developments in this sector and have used IoT in our vehicles.
Here's an example on how we've done so: So, Indian drivers have the habit of putting one foot on the brake, even while running the vehicle. Our vehicles come with a regenerative brake, where the controller gives power back to the battery. It has an electric cut off, where on applying the brake, the electric cut off takes place and mechanically, the power goes to the controller from where it is transferred to the battery.
The cutoff is applied to prevent the motor from burning since it is dangerous to apply brakes and electrical power at the same time to the vehicle.
But it'd be foolish to expect a customer to tell us all this.
Secondly, the vehicles have a varying running capacity in terms of current. Some time, they run on 20A (ampere), or 30A or maybe on a peak of 50-60A for a short time, of say 10 seconds. If there is no break switch and the vehicle continues to run on peak current and there is a pressure of brake as well as load, IoT is required for you to analyze on how the vehicle is behaving on different types of roads and conditions. Also, a troubleshooting mechanism can be looked at via IoT to identify where the problem lies in the vehicle to identify and solve it efficiently. This can be a boon to the post-buy service industry.
---
More on The Brief: Here's How The Problem Of Fast Charging Of Electric Vehicles Is Being Solved
---
We are already implementing IoT in our own products and in parallel, we've developed an IoT model for a company called Hira Godavari via which they can immobilize a vehicle and the said vehicle doesn't run/switch on if the appropriate payment isn't made, like a prepaid scheme. It has received a great response and is an essential technology going forward.
What made you decide that you wanted to enter the market of electric 3 wheelers in India? With respect to your consumer base, what type of trends do you see going forward in the sector?
See, Goenka wasn't essentially in the automobile business and I was the one who came up with this project. Sanjay Goenka, the Co-Founder at GEM, has always had a passion of doing something new and he had already made up his mind to take it up.
The time he saw the project, he immediately gave a nod to it and we started it together. And when it comes to the question of "Why 3 wheelers?", it is because the market was ripe, and about 50,000 vehicles were already in Delhi but most models were Chinese as per our research and survey.
In India, we use 12V bulbs and Chinese people use 48V bulbs, and it increased the cost of the bulb from INR 20 to INR 100. The vehicle wasn't designed keeping India in mind but instead was designed for Bangladesh. Bangladesh had some issues regarding electricity, and it was then targeted to India. The fact that Indians still ended up purchasing that vehicle was also problematic.
We took care of most of the issues in our models, such as not making it close to the road, good shock absorption, proper wiring, etc.
However, there was no proper electric rickshaw or a policy for electric 3 wheelers that time. The policy came out in November 2014 while we had been running these vehicles since 2013. It took some time and it wasn't easy, but there was finally movement from the Government in 2014.
The benefit we got was that the vehicle which we had presented, it got passed and approved in one go by the Government standards, with the exact same dimensions of our vehicle and that is something which we're very proud of. So luckily, we ended up setting the standard in the market even though we had a head-start of over a year with respect to the policy introduction.
One good thing and one bad thing (or one thing which must be included) from a policy standpoint for EVs?
One good thing in the Government policies: The GST rate has already come down to 5% on the purchase of electric vehicles, which will boost the sales from a consumer point of view. Even with the tax disparity from the perspective of manufacturing, buying and selling (GST rate of 18% and 5% on buying and selling respectively for manufacturers), there is healthy competition in the market. We can compete with the people/companies who/which have a long-term market plan and the short-term planners will automatically leave the market due to lack of sustainability.
As for what more can be done, I believe the incentive provided should be immediately transferred to the required parties in a timely manner because an untimely transfer of incentive routed via manufacturer has the propensity to hurt the working capital (since we provide immediate discount on the invoice). If the routing of the incentive takes 30 days or 60 days or longer, it doesn't bode well for the manufacturer.
Why or why not would you say that India is ready for a transition in its automotive industry? With the current slowdown in the auto industry, do you believe it'll have a long-term impact on the electric vehicle sector?
The auto slowdown in India isn't that bad, it's ideally a 5% to 7% slowdown. Last year, in April-June quarter saw the policy of a 10-year diesel engine and that saw increased sales. It can't be the same this year, which we need to understand.
With regards to BS-V and BS-VI, the production always runs a little in advance. When BS-III was in motion, the 2-wheelers got sold at almost half the price, but these policies can come on to the dealer's head and they weren't placing any fresh orders. However, now that the primary sale is getting affected, it becomes noticeable and for the secondary sale, you can notice that last year or last-to-last year, the sale was higher due to the change in policy.
And by the way, this is the first or the second time only that ICE vehicles are getting affected but electric vehicles are used to this sort of instability via policy changes for over 15 years, haha!
The subsidy introduction boosts the sale and conversely, no policy changes can decrease the sale.
Earlier there were provisions like DPCC and MNRE, and we also got a subsidy of INR 1 Cr+ but that means that most companies can survive for 1-2 years, and at best, provide the salary of its employees for a little over a year or 2. So, the subsidy needs to be re-evaluated.
---
More on The Brief: How Renewable Energy Players In India Are Now Making The Most Of Its Electric Vehicles Sector
---
The market pull is there however, for this particular product.
Secondly, there is always a demand for quality, evident by the fact that our product is getting financed by banks and NBFCs, thanks to our NPA being less than 1% as compared to other companies having an NPA of almost 50%. We're already adding new products to our range and it hasn't really affected us.
There are so many new segments coming in, such as Swachh Bharat adding a garbage van and it wasn't essentially popular but now, it's seeing great demand. Secondly, companies like Amazon and Flipkart are inclined to use EVs for last mile delivery. We've been supporting Amazon, Flipkart, P&G (since a year), Delhivery in Gurugram and Ondoor in Bhopal with our product offerings.
Majorly, these vehicles got a great response in North India and East India. West and South is something which we will be looking at in the future, with West already being set in motion via certain types of products.
Shared mobility is touted as the future in the space of electric vehicles, especially in Tier-I cities because of traffic congestion problems. There are plenty of factors to consider when we compare ownership of a vehicle vs cost of shared mobility. What are your thoughts on this and do you believe it carries benefit in the long run?
If we go to China, you'll always choose a shared mobility model via buses, metro, etc. to save time and costs.
However, via car, it's an added cost and added time duration too. The connectivity must exist in a form where buses can start off and make stops at residential areas to metro stations where you can board the bus from your doorstep and pay a nominal amount to reach your destination. There is no need for a heavy quantum of vehicles to deploy for such a project.
Noida Metro has already initiated a project like that and people are opening up to it. However, this is more feasible and suitable in Tier-I cities and not in lower tier cities.
What are your future plans with Goenka and where do you see yourself and the company in the near, foreseeable future?
In next 5 years, we're planning to attain about 15% of the market share in electric 3 wheelers and open 2 more plants in India. As of now, we have a 2-3% market share which is because of 60% of the market share being controlled by unorganized and unregistered players. Once they're removed from the scenario, we'll automatically jump to 10%.
We already have a 2-wheeler ready and we're awaiting a stable policy (at least a 5-year policy) to launch it. Secondly, we plan to venture into logistics. So, we're going to have high-end loaders as 3-wheelers for carrying 1000 kg-range weight. Thirdly, a vehicle with an inbuilt AC is also in the pipeline from our side.
The main challenge we've faced is the finance of the vehicles. Because of the bad experience with local suppliers, banks have stopped financing these vehicles as they became huge NPAs. Secondly, the lack of electronic components which need to be present for sustainability of the EV ecosystem is also a problem. Compared to China, we're at 1-2% of their capacity. However, some players have started to come up with these new technologies but at the end of the day, it's not possible to do everything ranging from manufacturing to sales.
A possible/probable solution to this is that there should be a fixed life of the vehicle, owed to which flexible EMIs can be structured. If a person earns INR 5000 a month, he can't pay INR 4000 a month as EMI. And why does this higher EMI amount exist? It is because financing companies want their recovery rapidly in year or two's time.
If the vehicle has a 3-year EMI, it'll never be an NPA. We can also have a flexible daily collection scheme. It must also be worked out with the manufacturer to have a better-quality product. Battery rickshaws don't get financed, even though they've received a significant push from the Government. And compared to banks, NBFCs have double triple rates of interest which is problematic.
If these long-term issues are sorted and the finance and banking sector plays its part, the revolution to change to EVs will soon be a dream come true.
---
About The Expert: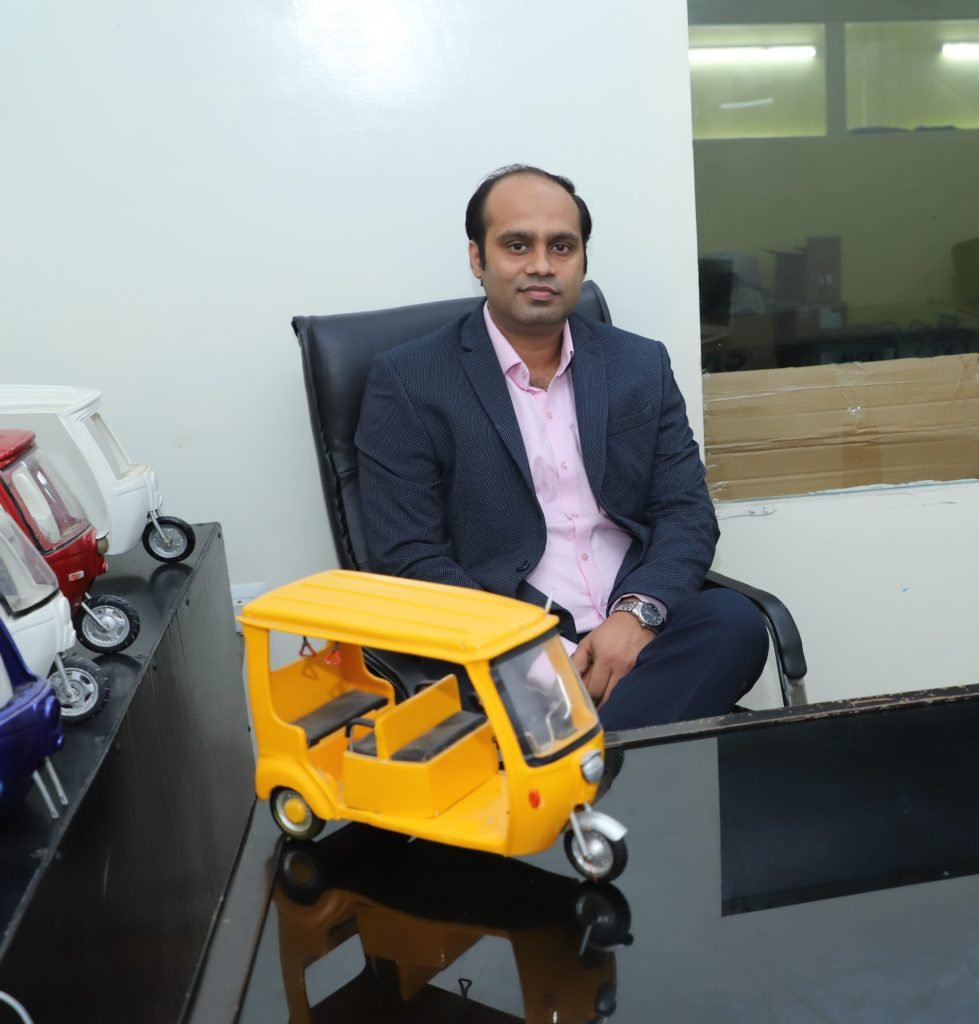 Mr. Zafar Equbal is the Co-Founder and CEO of Goenka Electric Motor Vehicles Pvt. Ltd. Owed to his experience of over 15 years in the automotive sector across various companies such as Tata Motors and Ultra Motors to name a few, he carries a sharp and astute understanding of the country's automotive scenario. As part of Goenka Electric, Zafar ventured into designing, manufacturing and developing new solutions in the space of electric 3 wheelers and has spearheaded his company's success by putting it on the Indian map.
About The Author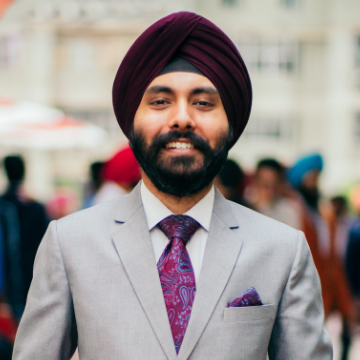 An experienced editor with a penchant for market and industry research, Sahib uses his unique skill-set and experience to give a meaningful digital outlook to businesses. Sahib leads the editorial function for Coinmen and its group companies in Delhi, and has been associated with the firm's brand and marketing division since its early days.