Key Highlights
COVID-19 has had a significant impact on the online content market segment in 2020, with various OTTs (Over-The-Top platforms) seeing an unprecedented increase in their userbase
In the midst of this, online streaming has picked up traction in India and witnessing a growing market, with opportunities for domestic and foreign players
With immersive content also changing the way brands interact with consumers, the future of content as a whole seems to be heading in an uncharted but exciting direction
We recently hosted Deepak Raj as a guest on the latest episode of our podcast series Everything Business, where Deepak spoke to us about the evolutionary nature of content, its market scenario in India, the idea of personalized and interactive content, and more. Deepak, who currently leads Loco (one of India's biggest streaming platforms under the Pocket Aces group) as its Vice President brings immense experience in this space, which inevitably added tremendous value to our conversation.
You can listen to the entire podcast here on our SoundCloud and YouTube channels.
---
Over the years (or decades, rather), we've seen a seismic-level expansion when it comes to content production; mostly horizontal but stretching the bounds of imagination via the aid of technology. What started off as print moved to broadcast and then digital, and now is social – whilst currently standing in the personal/niche or immersive content space in 2020 and already looking at "What next?".
There have been various factors which contributed to this phenomenon, and technology serves as the prime reason for this. And speaking from an Indian context, it was the smartphone boom and the ease of access to content via cheap internet plans which basically shaped the online content market in India as it is right now.
Another significant contributor to this evolution was the rise of social media platforms such as Facebook, Instagram, and video streaming apps such as YouTube – where huge amounts of content were accessible at the fingertips of over a billion Indians. Following this was the rise of specialized OTTs for media houses – which again witnessed a shift and gave more creative (production and regulatory) and monetary control to creators about how their original content brought in revenue.
Immersive content on the other hand, where different segments of the online content market such as streaming and gaming, as well as an amalgamation of the two – online game streaming, is witnessing a meteoric rise in the current market. It is in this space of streaming where content seems to have found a camping spot right now and looks to stay for a while. Consequently, it has attracted advertisers as well with the opening up of different avenues for brands to engage with their consumers through social media platforms and influencer marketing strategies.
But where does this lead? What does it spell for the online content market in India?
Is India ready actually embracing the idea of immersive content at the touch of a button (catalyzed by the work-from-home scenario due to COVID-19) or will we revert to our old cravings of experiencing content in places like theatres, concert halls, stage shows, etc.?
What sort of opportunities does the game streaming market in India, hold for new market entrants in this space? Surely COVID-19 and the ban on Chinese apps must've impacted the Indian market somehow, right?
Many questions and interesting insights & opinions – this is what our podcast with Deepak Raj was all about. His experience in the media industry follows the evolution of content and our discussion with him was aimed to get his thoughts on our questions posed above, and a whole lot more.
The entire conversation with Deepak has been captured in the latest episode of our podcast series Everything Business, and you can watch the entire video episode on our YouTube Channel here:
For those looking at different platforms, you can check out the entire audio episode of the podcast on our other channels as well, with the links as follows:
Do let us know your thoughts on the matter in the comments!
---
About The Author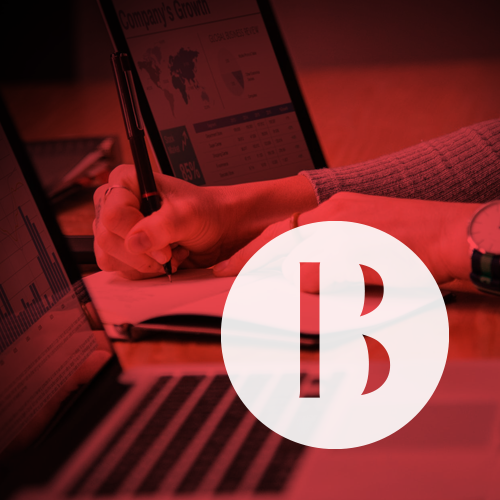 Comprising of a group of veteran industry experts, seasoned marketing strategists, and distinguished editors, The Brief's Editorial Desk is India's very own "Dream Team" in the space of digital media. With a goal to publish insights that are useful to readers across multiple spectra, they're the ones who embody the spirit of The Brief as they work to make India accessible, for business and beyond.