The Auto Sector Slowdown Has More Than One Stakeholder To Blame
India's auto sector is reeling from a slowdown like never before. Passenger vehicle sales fell for eight straight months until June, and in May sales dropped 20.55% – the sharpest recorded fall in 18 years. Sales across categories, including passenger vehicles and two-wheelers were down nearly 19% in July 2019, according to data released by the Society of Indian Automobile Manufacturers (SIAM).
The auto sector slowdown in India isn't immediate. The sector's fortunes have been on a downhill spiral since Prime Minister Modi announced demonetization measures, further exacerbated by the goods and services tax (GST) roll-out, a boom in ride-sharing firms like Uber and Ola and a weak rural economy. The straw that broke the camel's back came in the form of the non-banking finance companies' (NBFCs) crisis.
Financing Auto Sales
In India, NBFCs have in recent years helped fund nearly 55-60% of commercial vehicles – both new and used, 30% of passenger cars and nearly 65% of the two-wheelers in the country, according to rating agency ICRA.
Indeed, the availability of financing is often the number one reason that consumers especially in rural areas purchase vehicles. In fact, NBFCs or bank finance powered almost 70-75% of car sales when the sector was booming. This has now taken a sharp hit following the NBFC crisis that created a liquidity squeeze after the fall of IL&FS. Mutual funds and banks that were major sources of funds for NBFCs dried up, in turn stifling consumption demand for products like automobiles in the economy.
Data from the Finance Industry Development Council (FIDC) shows that annual addition to the auto sector loan book in FY2018 was around Rs. 19.2 billion compared to Rs. 14.9 billion in FY-2019. Only about 50% of car sales are now financed as vehicle buyers struggle to qualify under more stringent lending norms that lenders have put in place to shore up their books.
As NBFCs have withdrawn, there is nobody to fill in the gaping hole as the big banks like HDFC and SBI refused to lend to the auto sector. In August 2019, HDFC stopped inventory financing to some dealers of Eicher Motors. Most private banks have also reported a slowdown in their auto loan portfolios attributable to declining sales across the industry.
Auto Sector Slowdown & Impact On Auto Sales
According to the Federation of Automobile Dealers Association (FADA), approximately 286 dealerships shut down in the last 18 months across India as rising costs for inventory management have made business unviable, as per a Reuters report. Passenger vehicle inventories stand at 50-60 days, up from around 45 days earlier, while those of two-wheelers are at 80-90 days. For commercial vehicles, inventory levels range between 45-60 days 
Loss Of Jobs
Several companies that include Tata Motors, Honda and Mahindra have temporarily halted production, thanks to the eroding demand. This has triggered job cuts across the auto value chain that includes car, motorcycle manufacturers, auto-component makers and dealerships with a Reuters report pegging job losses to 350,000 since April 2019.
Auto Makers Turn Wealth Destroyers
The stock market has battered auto stocks with investments in the sector down by approximately 25% with market leaders, Maruti, Mahindra and TVS Motors among the worst wealth destroyers.  The S&P BSE Auto Index has returned -37.33% compared to the S&P BSE Sensex that returned -0.26% over the last one year.
How The Auto Sector Slowdown Is Impacting The Broader Economy
The auto sector contributes 7.5 per cent of the country's Gross Domestic Product (GDP) and 49 percent of manufacturing GDP of the country. According to SIAM, the industry directly employs eight million people in the manufacturing and services sector, including dealerships.
---
Enjoying this article so far?
You'd also enjoy reading: Here's Why Kia Motors Producing 3 Lakh Cars In India Is A Smart Move
---
Considering the extensive backward and forward linkages that include small financiers, drivers and fuel pump attendants, the number swells to around 40 million people. In the last one year alone, the auto industry has suffered job losses between 800,000 and 1,000,000 across manufacturing locations. A production cut of 20% by OEMs leads to job losses across the value chain. Since the slowdown began last September, the auto component manufacturing sector has already witnessed a 10-15% loss in employment.
Is A Sector Revival Possible?
Many in the auto industry are hopeful that the upcoming festive season would bring some demand. While the Government has announced some measures, revival of demand is tough without easier and cheaper vehicle financing. Till that happens, unfortunately, bad debts in the auto sector would mount, forcing banks to further prune their exposure to the auto sector. One fundamental thing that needs to happen is for people and businesses to gain access to liquidity.
With major players in the sector brought to their knees and a systemic slump, the auto sector slowdown might just prove to be the one that will transform the face of the auto industry in India.
About The Author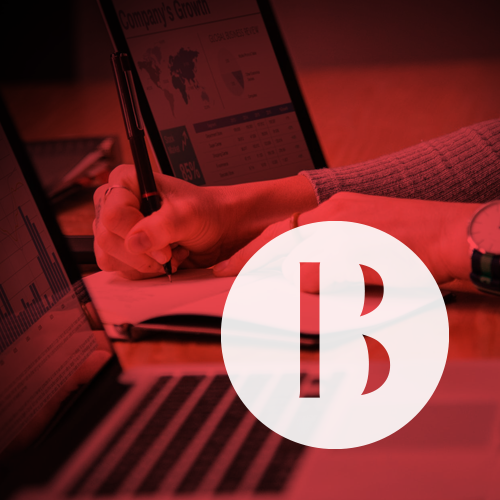 Comprising of a group of veteran industry experts, seasoned marketing strategists, and distinguished editors, The Brief's Editorial Desk is India's very own "Dream Team" in the space of digital media. With a goal to publish insights that are useful to readers across multiple spectra, they're the ones who embody the spirit of The Brief as they work to make India accessible, for business and beyond.