The electric vehicles (EV) sector is witnessing a global boom, with various countries making conscious efforts in ensuring civilian adoption of the new-age automobiles. Even more so, the bigger world powers are now in a race to develop cutting-edge technologies to position themselves as industry leaders in the next 5-7 years. India isn't far behind either, as the scope of electric vehicles in India has increased greatly in the last decade, attributed to a cohesive effort from the public and private sectors.
We're going to take a detailed look at the scope of electric vehicles in India via this post, as well as analyzing various factors which will affect the sector's growth (and the ones which already have) and the major stakeholders from the private/public domain. Further, we'll be briefly evaluating business opportunities for new foreign players as well as local start-ups and business opportunities in the post-purchase phase for companies looking to enter the Indian EV market.
The Popularity Of Electric Vehicles In India
As highlighted from our previous blog post, various foreign/Indian players are looking to enter the Indian EV market via their electric 4-wheelers, with the brands targeting consumers from every part of the financial spectrum. To please a potential consumer base of over 500 million people in the next 5-10 years, automotive companies like Mahindra, Hyundai, Audi, etc. have announced their electric cars which launch in 2019-20.
In the context of number-crunching and stats, we've highlighted how there's a dichotomy in the pan-Indian consumer base as it prefers 2-wheelers over 4-wheelers in in terms of owning electric vehicles in India. This results in the creation of a window of opportunity for various local start-ups to come to the fore and rub shoulders with the big boys.
But to analyze the scope of electric vehicles in India and the overall sectoral growth more proficiently, we need to understand one thing: The major factors affecting the investment in electric vehicles in India are not simply number-driven.
Psychologically, as a generation, we're more aware and so are the government authorities. This gives more purpose to the unified movement, which has continued to influence the electric vehicle policy in India.
The Role Of The Government
Speaking of initiatives by the Government, it was only recently reported in January 2019 that the customs duty on electric vehicle parts and their assembly has been subsidized, with further changes in the GST (Goods and Services Tax) regime offering more subsidy already in place since June 2017.
With the FAME-II Scheme (Faster Adoption and Manufacture of (Hybrid and) Electric Vehicles) now offering provisions where electric 4-wheelers (costing up to INR 15 Lakh) are set to be cheaper by INR 1.5 Lakh–INR 2 Lakh, the idea of incentivization to promote a national change couldn't have come at a better time. Not only this, electric 2-wheelers (costing up to INR 1.5 Lakh) as well as 3-wheelers (costing up to INR 5 Lakh) are also set to get cheaper by INR 20,000 and INR 50,000 respectively.
How The Private Sector Influences EVs In India
Moving to the private players in the industry, it's widely known that various investments are being made to launch different types of electric vehicles in India but a counter-trend of investment in developing EV infrastructure should be given prime priority, rather than launching new vehicles.
This infrastructure can range from developing power grids or independent charging stations to the installation of large-scale EV assembly lines for increasing the scope of local assembly in India. This move can then go hand-in-hand with the Government mandates and policies and can make the most of them.
Initiatives have been taken by a collaborative effort between local and foreign players, as Noida-based start-up called EV Motors India is now planning to raise over USD 200 Million in funding to place electric chargers across Delhi-NCR, with the chargers being supplied by Switzerland-based manufacturer ABB and Taiwanese manufacturer Delta Electronics.
---
Enjoying this article so far?
You'd like this one as well: Electric Vehicles: Disrupting Mobility As We Know It
---
The plan is to set up over 6500 charging stations across the capital city region to further increase the scope of electric vehicles in India and providing the much-needed logistical support, with further expansion into other states as well. This provides a massive window for foreign companies to bring their technical expertise to India and give it a national EV model of its own, rather than juxtaposing China's EV model and trying to emulate it.
The same has been highlighted by Toyota Kirloskar Motor's VC and whole-time Director Shekhar Viswanathan, that even though they're internally using their electric car called EQ in their own factory, they aren't ready for the Indian market as they would want proper infrastructure to be developed first to support EVs.
But well, seeing young start-ups contributing is a breath of fresh air as well, considering how they've already capitalized on the trend of providing 2-wheelers and 3-wheelers in the country's Tier-II and Tier-III cities.
This proves beneficial in 2 ways: The first being the idea of targeted customer-activation and the second being the introduction of diversity in a model which is known to flow bottom-up (moving from the lower end to the higher end of the economic spectrum by providing cost-effective and environment-friendly vehicles, thus being the opposite of the conventional ICE-vehicle model).
Lastly, discussing the post-purchase experience of an EV buyer is extremely important, as well. Even though the scope of electric vehicles in India is tremendous and has shown excellent public feedback, not a lot of people are aware on how to maintain these vehicles. This takes us to the point where technical expertise of foreign and local players is not only required in terms of manufacturing and supply, but in terms of ensuring a smooth post-buy experience.
Significant focus needs to be put on standardization of electric vehicle batteries, so that a cohesive model with certain checks and balances can be applied to the whole market.
About The Author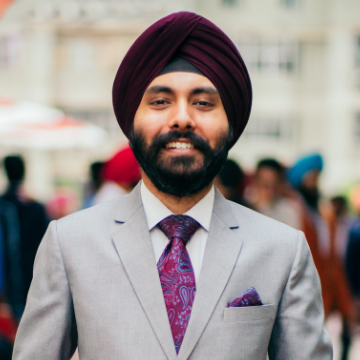 An experienced editor with a penchant for market and industry research, Sahib uses his unique skill-set and experience to give a meaningful digital outlook to businesses. Sahib leads the editorial function for Coinmen and its group companies in Delhi, and has been associated with the firm's brand and marketing division since its early days.