Key Highlights
Data assets comprise of high quality, structured, and organized data – which is valuable for businesses across sectors to make informed decisions
Data assets are now becoming prominent in various industries, with energy, BFSI, and e-commerce businesses leading the way
Owed to the route of digital transformation which has been taken by various companies in a post-COVID world, the significance of data assets will further increase in making high-quality business decisions in the future
We recently hosted Abhishek Bali as a guest on the latest episode of our podcast series Out Of The Pod, where Abhishek spoke to us about the growing significance of data assets in businesses, the philosophy with which he chose to disrupt this space, the potential of the data assets market, and more. Abhishek, given his credentials as the Founder/CEO of Zigram, brings immense experience in this space, which inevitably added tremendous value to our conversation.
You can listen to the entire podcast here on our SoundCloud and YouTube channels.
---
As businesses across industries and sectors continue to become more digitally-enabled, the need for data which adds value and helps in making high-quality decisions is becoming paramount. It is this highly structured and organized data which comprises of data assets, and it is these assets which are becoming a prized property for businesses which have the aspirations to go big and go global in the future.
Various sectors are anyway witnessing a change and becoming data asset-driven, and with the gamut of digital transformation currently seeing no bounds owed to COVID-19, one can only expect disruptions in this space across more sectors in the future, including the sectors which are human capital-intensive.
Regardless, there remain plenty of questions in this uncharted space – because there does happen to be more going on than what meets the eye. What even are these assets? Are they just good data, after all? What sort of decisions can a business make with such data? Where does one even begin to integrate data assets in a business?
To answer these questions – and then some more, we invited a special guest on the latest episode of our podcast series Out Of The Pod, and that gentleman is Mr. Abhishek Bali – who is the Founder/CEO at Zigram, a data asset-management startup which has been ranked as one of the Top 10 startups in India in 2020 by LinkedIn. Given his experience as an entrepreneur in this space, Abhishek brings his learnings and insights to help us understand the complex (or easy) nature of this space, how it adds value to businesses, what is the potential of the market, and more.
Our entire conversation with Abhishek has been covered in our latest podcast episode, which you can directly listen to via our SoundCloud channel, here:
Throughout the discussion, Abhishek not only helps us gives us insight into the data asset industry as a whole, but also dives into his philosophy on which he based his venture, his thought process which led him to disrupt this space altogether, the kind of challenges he faced in his journey, and most importantly – what his learnings have been and what he'd like to share with future entrepreneurs looking to enter the data assets space.
He also talks about the application of data assets across various sectors, talking about sectors such as energy, BFSI, and e-commerce deploying these assets and how other sectors, including human capital-intensive sectors like consulting can make use of such assets to make high-quality and well-informed decisions.
For those who wish to listen to our podcast episode with Abhishek on YouTube, please feel free to check out the link below:
This episode is also hosted on CastBox, and you can listen to it here.
We hope you enjoy listening to this episode just as much as we enjoyed recording it. Do let us know your thoughts in the comments!
---
About The Author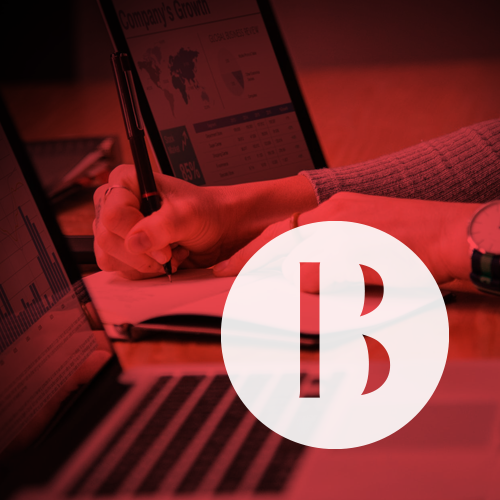 Comprising of a group of veteran industry experts, seasoned marketing strategists, and distinguished editors, The Brief's Editorial Desk is India's very own "Dream Team" in the space of digital media. With a goal to publish insights that are useful to readers across multiple spectra, they're the ones who embody the spirit of The Brief as they work to make India accessible, for business and beyond.