India is a country of diverse cultures as well as rich history and Delhi, the capital city boasts of it in abundance. Delhi is a city knitted with a lot of crowded streets, beautiful architecture, skyscrapers, robust industries, etc. and all these make the city more welcoming to the people around the world.
With Delhi's economy booming up, many foreign nationals move here for better opportunities. However, the vast cultural differences can be both confusing and overwhelming. Here, is a small guide on what to expect when you arrive in this beautiful city:
The Pre-Arrival Anxiety
With a lot of information at our disposal about the city, it causes panic and anxiety among the expats who are yet to arrive in their new destination. What would ease this entire process is that when you resume your search by looking for "Delhi Culture", "Food in Delhi", "Best places to shop in Delhi" or "Places to visit in and around Delhi or India", the results would be more specific and encouraging.
While on the flip-side, one might come across instances compromising safety, or the harsh weather or food poisoning, etc., so the expats should take necessary safety and precautionary measures like in any other big city.
The Post-Arrival Panic
Delhi is a conglomerate of cultures and very welcoming to new residents. There are innumerable good places for accommodation with luxurious facilities available across a variable and flexible price range.
Now, every city has their own positives and negatives and the capital city of the largest democracy is no different. It is a mixed bag of experiences that can be both intriguing and exciting. The city is social, dynamic, vivacious and sometimes could be sprawling with filth, crime and inequality.
As you start staying in the city, you slowly adjust to this vibrant city. The capital city is a cosmopolitan with a diversity of cultures coming together. People from within the city and abroad have made the city as their second abode for the education and employment opportunities the city provides. Expats too, consider Delhi to settle in due to the increasing demands for professionals and cheaper cost of living.
Accommodation
Areas like South Extension, Jor Bagh, Vasant Vihar, Sainik Farms, Golf Links, etc. offer luxurious apartments to stay. These areas have all the facilities and amenities at a variable price range, with some coming in relatively cheap and some being lavishly expensive. Even fully-furnished apartments or studio apartments for rent are available and the details of those can be gathered from Nestaway.
Schools For Kids
Delhi is considered to be an education hub with some of the best private and international schools. The private schools with Indian students are taught in English and they have a track record of producing great talent.
It would be interesting to integrate expat students in these private schools as children would also have an opportunity to learn about the country and the culture. The admission process is relatively simple, which is a huge plus for parents and kids.
---
Enjoying this article so far? Great!
You'd also enjoy reading: Planning To Explore South India And The Western Ghats? Visit These Places!
---
Most of the international schools boast of high-quality education with excellent facilities and well-qualified teachers. Most of these schools have the globally recognised curricula International Baccalaureate and others have a combination of multiple boards. Some of the most popular schools are: Amity Global School, Apeejay School, DPS International School, Pathways World School, Pathways Early Years, The British School, The American Embassy School, Deutsche Schule, GD Goenka World School, Lycee Francais International De Delhi, etc.
A word of caution here: The curriculum in Indian schools can be sometimes rigorous for expats' children. They need to be fully aware of the curriculum, the teaching methodologies and the assessment pattern before taking admissions.
Weather In Delhi
Delhi weather can be challenging for the expats. With extreme summers and winters, expats might take some time before they get accustomed to the new weather conditions. In summers, the temperature varies from 26- 40 degree Celsius. May, June and July are considered to be the hottest months accompanied by dusty and dry windstorms. Rains are less compared to other cities in India and can be experienced mostly in June and July. Winters begin from November with temperature hovering from 6 – 20 degree Celsius. Winters bring in heavy fog and chilly cold winds.
Clubs And Organizations
There are many clubs and organisations that help expats to meet like-minded individuals and begin networking. Some of the most popular ones are – Delhi Expat Club, American Women Association, Gurgaon Connection, Delhi Network, etc. A lot of get-togethers, events and festivals are celebrated here. Once you are a member, you can also be aware of the various events that are celebrated in the city.
Sightseeing
Delhi has a vast history and as a tourist you have many places to visit in and around Delhi, be it historical monuments, architectural landmarks, art galleries, etc. The city is well-connected to the nearby states and many weekend trips can be planned for the same.
The Dreaded Delhi Belly Because Of The Delicious Delhi Food
Delhi is THE place for a foodie. From finger-licking street food to a variety of pan-Indian cuisines, Delhi has it all. The food here is delicious, piping hot and spicy. You have to exercise caution and be sensible but eating out in Delhi is a delight.
Head to Old Delhi and you would be floored by the mutton dishes. Many local restaurants provide delicacies that are worth a try, as well.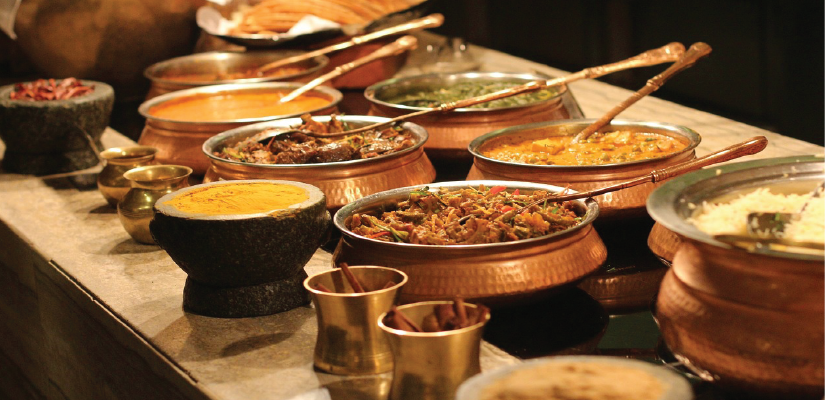 Areas like Defence Colony, Chandni Chowk. Khan Market, Haus Khas, Dilli Haat, etc. offer a variety of Indian food across a range of prices. The street food like paani puri, chaats, etc. are a must try. Delhiites love to eat, and the city is a true representation of the same. The spice might make your tummy go for a toss. In that case, do visit a doctor and take necessary medical care.
Irrespective of its imperfections, Delhi is the heart of India. There is no place in India that offers you with so much variety, and culture. It offers you everything. It is up to you to take up whatever you wish for. Soon you adjust to the Delhi lifestyle and stay here with a feeling of warmth and happiness in your heart.
About The Author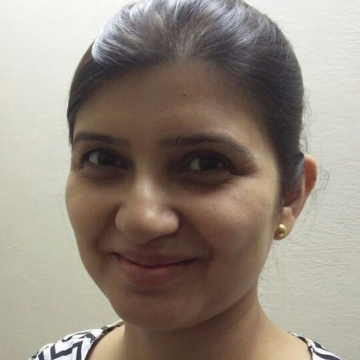 An avid reader, thinker and observer, I love putting my thoughts into words. A homemaker by choice with 11 years of professional experience, my passion about writing has taken me to unknown terrain. I love travelling and capture the different, varied, small and little experiences into a sea of words to let the world read and relive them. Blogging about topics of interest that are close to my heart has been my bread and butter for the past few years. Writing keeps me busy and for the rest of the time, my daughter keeps me wrapped in her little fingers and always on my toes.