Highlights
In the context of companies, the pandemic & lockdowns haven't only affected businesses but also the bonding and camaraderie between teams, as well as the mental well-being of employees
The significance of the learning and development (L&D) function in today's scenario has become all the more critical as companies plan for the present and future of their organisations
The present trend of up-skilling is a great opportunity for companies and their people, as well as learning and development (L&D) service providers to capitalize upon to create a better workforce while increasing business
To understand the impact of the ongoing pandemic and economic recession on learning and development (L&D) functions in companies as well as how offline businesses pivoted to an online world given the circumstances, we spoke with Arun Rao and Rakesh Balachandran, co-founders at FocusU Engage.
In our discussion with them, Arun and Rakesh not only take us through their journey as entrepreneurs, the challenges faced, and how they responded to the work-from-home environment, but also highlight the significance of learning and development (L&D) in today's context of a COVID-19 inflicted world where the onus one building and retaining great teams has become all the more critical for companies to live by the culture.
The complete conversation with Arun and Rakesh can be listened to in this podcast episode on FocusU Engage and the role of learning and development (L&D) in companies.
---
We live in a time where companies furiously work to safeguard cash-flows and maintain business continuity – and all of it, rightfully so. The COVID-19 pandemic resulted in an upheaval of business as we know it. So it was inevitable for companies to think of ways to ensure their businesses saw the light at the end of the tunnel.
But unfortunately, a lot of promoters, business owners, and senior management stakeholders continue to view their businesses (and companies) as profit and loss statements. While it is, without a doubt, one of the most important aspects of running a company, it is not the only aspect. And sadly, this makes intangible functions such as L&D to be perceived as a cost centre. We can argue that this stems from an older school of thought or from a limited schooling of what is 'valuable' to a company – or simply the indoctrination that a company and a business are one and same thing.
However, the fact is that a company is NOT its business. The business is simply an outcome of what the company does – and in some cases, one of the outcomes.
A company, on the other hand, comprises the people who actually work with and for that organisation – from the founders and promoters to all the employees. So maybe along with focusing on the cash-flows, companies need to pay equal (if not more) attention to their people – specifically, into the learning and development function of their organisation.
From mentorship and grooming to up-skilling and training, a company will need to invest into its people because at the end of it they will make the company and consequently, the business. Yes, this will require a mindset change – and probably even a certain degree of maturity – for companies to not only talk about their company 'culture' because it is a cool thing to do, but to also act on it and live the values they claim to have & prize as an organisation.
The recent past has seen companies in India taking up learning & development (L&D) more proactively – maybe it's a part of larger global mandates of multi-national companies (MNCs), or simply an ongoing condition of Indians emulating the West (or more developed economies), with the belief that it's the best / correct thing to do.
But this is a good transition, nevertheless. And this has consequently resulted in an uptick for service providers with offerings for such learning and development (L&D) programmes and activities. Experiential engagements and hybrid classroom models of trainings which were seeing a distinct rise as companies in this space started benefitting from the increasing attention to corporate learning and development (L&D) initiatives.
---
Enjoying this article so far? You'd also like to read: Human Capital Optimization & Digital Upskilling: A Paradigm Shift In White-Collar Jobs Owed To COVID-19?
---
But then COVID-19 happened and all such offline mass-gathering activities ceased; and as a result, business for such service providers ground to deathly halt. However, and as the proverb goes, necessity mothered invention. This time, the onus to step up to the challenge, change, adapt, and innovate was on these L&D (learning and development) service providing companies.
For instance, mental well-being has never been as commonly spoken about in the past as it is today. Acceptance levels towards stress and anxiety as well as their more adverse conditions, are going up. This in itself is a BIG area for companies to pay more attention to because a lot of the stress and anxiety is brewing out of the current socio-economic conditions and uncertainty of the future.
FocusU Engage is one such company. While completely overhauling their offline work as they pivoted to the digital domain, the company also identified certain pain points to innovate and create new offerings. Especially with the present work-from-home scenario, companies will need to innovate how they maintain camaraderie amongst employees and to work harder to stand by their publicly-showcased corporate values.
We spoke to Arun Rao and Rakesh Balachandran, Co-founders of FocusU Engage, to get an insight into how they adapted their traditional offline business model for the virtual world as well as created solutions to cater to the new & different pain points that arose from companies.
From the inputs they provided, it is safe to assume that given the current content of the pandemic, the need for learning and development (L&D), up-skilling, increased attention to employees, and living by the organisation's culture will be some of the critical areas for companies to focus on as they weather the storm and prepare for a post-pandemic world.
You can listen to the complete discussion with Arun Rao and Rakesh Balachandran on either of our podcast channels on:
Soundcloud | Castbox | Spotify | Youtube
About The Author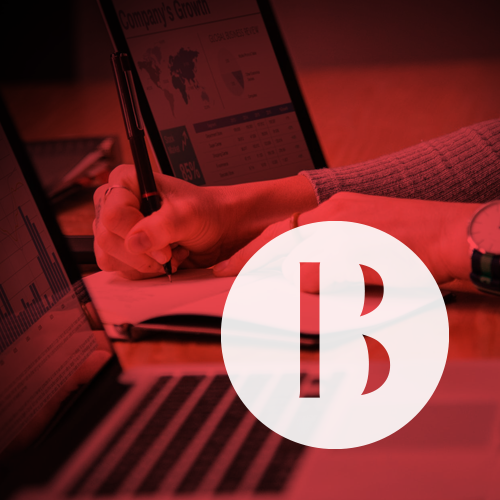 Comprising of a group of veteran industry experts, seasoned marketing strategists, and distinguished editors, The Brief's Editorial Desk is India's very own "Dream Team" in the space of digital media. With a goal to publish insights that are useful to readers across multiple spectra, they're the ones who embody the spirit of The Brief as they work to make India accessible, for business and beyond.