What makes the expat life so interesting?
According to travel writer and content marketer Reannon Muth, it is the fact that being an expat means that every boring, as well as mundane activity you experience in your home country is magically transformed into an exciting adventure, when you move to a foreign country!
Nowhere does this statement ring truer than in India! Namaste and welcome to the land of incredible beauty, natural wonders and deep cultural roots. HSBC's Expat Explorer Survey 2018 shows India ranks 14th for economy, 22nd for experience and close to 44% of expat employees own property here.
On the other hand, technological advances have transformed the expat employee's experience from the unknown to a planned adventure. International marketing research and consulting firm Finaccord found that there are 57 million expats globally in 2017 alone and growing. Most of the exodus is to countries like India, known for their emerging economy and demographic dividends for fueling business growth.
Unity In Diversity
Many expats are choosing to work in foreign countries like India. In this country, life is an adventure if you're willing to explore, and apps can be your trusted Rosetta stone, ready to translate your experience into a richly-rewarding and meaningful one. With more than 1.3 billion residents, India is a diverse country with a low cost of living and towering respect for different cultures.
While cultural differences can be overwhelming to start with, you can get the best of the Indian hinterland and immerse yourself in its truly magical heritage and work efficiently and productively here, too. So, whether you're in tier-one cities, metros, SEZs (Special Economic Zones) or financial capitals like Mumbai or IT hubs like Bengaluru, the fact remains that you need to organize yourself, and what is better than an app for that?
Useful Apps For Expat Employees
With so many apps in the market, it's tough to narrow down the list. But we can definitely recommend these ones. Read on and prepare to bridge the cultural gap at your Indian workplace seamlessly as we highlight some of the most effective and useful apps for expat employees in India:
#1 Transport Apps: Moving Around in India
Finding your way through the labyrinths of Old Delhi or the narrow lanes of Pune can be a new experience, and not necessarily a positive one. But where there's a will, there's a way (pun intended!). Zero in on these apps to get you where you want to go in literally minutes.
CityMaps2Go
This is literally the ultimate map app. It puts the maps of major cities in an offline access mode, making it easy for you to trace your steps without turning on the Wi-Fi. On the downside, the app's memory usage is 27 MB for Android and 120 MB for iPhone users. But, it's free and has optional in-app purchases, too.
Moovit with Transit Directions
This app offers real-time updates for bus and train schedules for numerous cities. This Android and iOS compatible app is also 100% free, though with a memory usage requirement of 122 MB for iOS and varying by device for Android smartphone users.
Easy
If you're tired of ride-hailing aggregators, Easy's the right app for you. It helps you to hail a taxi based on GPS location alone and is used in 420 cities worldwide. What's more, this one's a free app, too.
Uber
Uber remains one of the most useful apps for expat employees in India. This popular global ride-hailing app uses GPS to send the car to your location, once you enter the destination. UberPOOL lets you travel with folks going the same way to lower fares. Your cab fare is the only amount you have to pay, for this app is free.
Google Maps
The best map for walking directions anywhere in the world is Google Maps, hands down. The upside of using this app? You get indoor maps features that let you navigate your directions in malls, airports or even stadiums. This one's free, too.
Waze
If you're driving to an urgent work meeting or the last thing you want to be is late on your first day, this app can be really handy. Maps are accurate and it updates traffic conditions and signals as per the route you take. This app is really handy because many Indians simply don't follow street signs!
#2 Language Apps: Technology Lets You Speak in Many Tongues!
Though English is the most common language spoken in many parts of India, this is not the case for the Hindi-speaking Northern belt or South India, where native languages are preferred. So, how do you mind your language and bridge the cultural gap? Yes, there are apps for that, too.
Duolingo: Breaking Multiple Language Barriers
Learn the native languages of India with Duolingo's 5 to 10-minute-long lessons. The focus is on reinforcing grammar and vocabulary across time. The app comes with Android and iOS compatibility and memory usage, though varying by device on Android phones, breaches the 25.4 MB mark only on iOS devices. This marvelous app lets you make even a business conference a chance to test your newfound language skills.
Google Translate: Tech Tool for Native Lingo
If you'd rather not learn the language, you can always translate it! Undoubtedly one of the most useful apps for expat employees, Google Translate is there for you when you draw a blank at workplaces due to language mismatches. With 52 languages offline and 103 languages online translated by this app, this is a tool which can help you to decode Indian business communications remarkably well. With a memory requirement of 49MB in iOS phones and varying in Android devices, this is an app that ensures your work is not lost in translation!
---
Enjoying this article so far? Great!
You'd also like reading: Analyzing The Impact Of RERA On Home Buyers And Real Estate Sector
---
#3 Finance & Banking Apps: Understanding Money Matters!
Living in India and understanding how money works is critical. You may end up paying more for less, and not even know it! Keep reading to know more about useful apps for expat employees which will help you manage your money:
MInt: Cash In On Tech
Wield the ultimate personal finance app, which tracks every aspect from spending to goal savings progress. This personal finance app is compatible with iOS and Android OS and has a memory usage requirement of 13 MB for Android and 84 MB for iOS users.
XE Currency: Track Cash Conversion Rates
With currency fluctuations, making frequent trips to the bank is not enjoyable. Don't wait in long queues and instead, use this app to track the currency conversion rate between the host country and your country of origin. With a 35 MB memory requirement for iOS apps and varying memory usage needs for Android users, this free app is value for money.
Expensify: Keep Track of Expense Accounts
For your business, tracking expense reports in India can be really tiresome, when it comes to notes, receipts and filings. Make it easy by adding this app to your arsenal and importing expenses directly from your credit card.
#4 Communication Apps: Connecting With Folks Back Home
One of the biggest problems of living abroad in India is the communication issue. Make it easy and cost-effective to connect with your loved ones back home using these global favorites:
Skype: Calls for Free
This is one of the most widely used apps accessed from tablets, computers, smartphones or even smart TVs. It's free to use with Skype members as you can call, share screens, chat, and even video call in groups without spending a single penny.
MagicJack: Unlimited Calling
This wonderful app lets you call or receive calls from US and Canadian phones over Wi-fi. You can call back or place calls to MagicJack customers worldwide too.
Viber: TeleConferencing Tool
Viber has a group chat feature that lets you talk to 250 people at one go for free. For managing teams across India and globally, this is one handy app.
WhatsApp: Text and Call for Free
Now text and call for free in every corner of India, using WhatsApp. This product is so popular in India that people actually ask for Whatsapp contacts instead of phone numbers! What's more, it's 100% free.
#5. Productivity Apps: Make Work and Play Easier
Balancing your work and life is essential and these productivity apps can help you to get there.
Wi-Fi Finder: Finding the Connection
This multifaceted app lets you connect to your cellular network and call nearby networks. So, now you don't have to worry about Wi-Fi enabled cafes or hotspots, which are still not so predominant in India, especially in tier-2 cities.
Evernote: The Ultimate Notebook
This is a superb app for managing your productivity. Transferring notes and files into Evernote allows you to organize folders and sub-folders. So, it makes life (and work) easy. There's a search and tagging system for finding old notes. Evernote also offers a desktop app for simplified note taking.
Wunderlist: The Wonder App
For those also seeking the ultimate to-do listing app, Wunderlist is the one you should not miss out on. Available as a desktop app for those managing tasks on computers too, this is one amazing app for easy management of time.
DocuSign: Make Your Mark!
Expedite the approval process for contractual and transaction agreements. Try DocuSign. Online signatures using this app are verified through the email address.
Apps To Bridge Every Gap!
India is known for its diverse cultures and ancient traditions. But modern India is progressive and it is growing rapidly. If you're working in this Asian powerhouse, you need to understand the nuances of the work culture here. While there's no app for that, the tech tools here can make it easier to adjust to a new and challenging workplace. So, whether you're attending a conference in Kolkata or managing teams in Chennai, these apps can get you where you want to go!
About The Author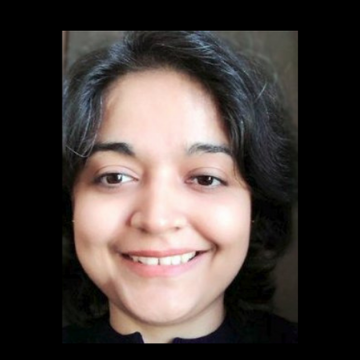 As a writer, journalist, storyteller and blogger, Janhvi has always sought to explore the world around her and capture themes that captivate readers. As a contributor for Sales POP!, an avid web blogger, and a freelance content-creation expert, she consults with tech startups and enterprises to decode strategies for boosting growth and productivity. A psychologist by qualification, she thrives on decoding compelling growth stories and building powerful brand narratives across industries and verticals.