Key Highlights
The legal sector in India has not been a landmark example of digital enablement, leaving a lot to be desired for those who look to avail legal services and avoid challenges such as vernacular, logistics, and communication
However, changes have started to come up owed to the startup ecosystem, where ventures are now looking to bring in legal consultancy digitally and bridge the pain points which come within the legal consultancy ecosystem
However, there remain challenges even after this transition – where adaptability across stakeholders continues to be an aspect which requires attention
While the legal sector in India continues to evolve towards an e-transformation, we take a look at the ground reality as of date and what sort of market potential does the legal startup sector hold in India
We recently hosted Dr. Arvind Singhatiya as a guest on the latest episode of our podcast series Out Of The Pod, where Arvind spoke to us about why he perceives the legal sector in India to be fragmented, how he feels there is a need for digital intervention and innovation within this sector, the challenges this sector faces, the work he is doing within the sector via his venture to bring about change, and more. Arvind, given his credentials as the Founder/CEO of the legal consultancy startup LegalKart, brings immense experience in this space, which inevitably added immense value to our conversation.
You can listen to the entire podcast here on our SoundCloud and YouTube channels.
---
The legal sector in India, even in 2021 – faces the challenge of not being tech-savvy. This lack of digital enablement continues to persist on various levels, regardless of attempts (and some even successful ones) to make it more hassle-free. However, at a time where there is a need for innovation, one generally thinks of the startup ecosystem to disrupt the market and make life easy for consumers.
But does that mean it's an easy road right after that? Most certainly not. What it does however mean that even in a sector which battles the tag of primitivity, the same sector can also make way for disruption, market growth, and a promising business environment which perhaps just needs to be looked from the appropriate angle.
However, the more prominent challenges which any stakeholder in the legal sector in India has faced, especially from enabling convenient consultancy at any given hour to a consumer, is the problem of access, communication, and vernacular. And more importantly, if the consulting is remote, the idea of trust has the propensity to hang things in balance. So, sounds like a pickle? Maybe it does, maybe it doesn't. But it does raise eyebrows, piques interest, and begs a few questions.
How do we establish trust between legal service providers and consumers? How do we bridge the gap of vernacular and communication? How do we provide easy access to lawyers?
To answer these questions – and then some more, we invited a special guest on the latest episode of our podcast series Out Of The Pod, and that gentleman is Dr. Arvind Singhatiya – who is the Founder/CEO at LegalKart, a startup providing remote legal consultancy with the aim of disrupting the legal sector in India and tapping into its immense potential for growth. Given his experience as an entrepreneur in this space, Arvind brings to the table tremendous insights about the sector, the value he aims to add to the consumers' lives, and the future of the sector in India from a digital-enablement standpoint.
Our entire conversation with Arvind has been covered in our latest podcast episode, which you can directly listen to via our SoundCloud channel, here:
Throughout our discussion, Arvind also talks about the work he has been doing via LegalKart to address the challenges of the consumers within the industry, what his thought process was while establishing his company, the challenges he faced while on-boarding lawyers and customers on his platform, and how the idea of remote consultancy on a digital platform can solve the persisting issue of communication/vernacular between service providers and consumers.
For those who wish to listen to our podcast episode with Arvind on YouTube, please feel free to check out the link below:
This episode is also hosted on CastBox, and you can listen to it here.
We hope you enjoy listening to this episode just as much as we enjoyed recording it. Do let us know your thoughts in the comments!
---
About The Author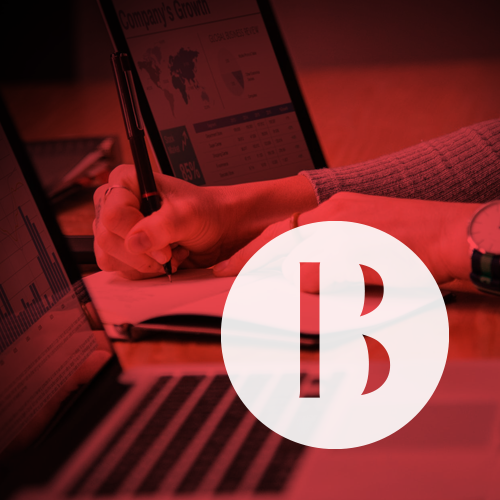 Comprising of a group of veteran industry experts, seasoned marketing strategists, and distinguished editors, The Brief's Editorial Desk is India's very own "Dream Team" in the space of digital media. With a goal to publish insights that are useful to readers across multiple spectra, they're the ones who embody the spirit of The Brief as they work to make India accessible, for business and beyond.