The Need For Introduction To Sustainable Manufacturing
With the Narendra Modi Government coming into office for its second term, it is expected that the policy makers will continue their mandate of infrastructure development and encouraging local manufacturing; the latter being globally marketed under the 'Make In India' banner.
As the manufacturing sector grows, it will inevitably increase the demand for resources such as raw materials, energy, manpower, technology, and of course, finance. And so, it makes sense to look at better and, ideally, more sustainable approaches to manufacturing processes that not only have commercial benefits but also socio-ecological ones.
To explore this area and know what it implies to adopt such sustainable ways of manufacturing, I connected with Rajiv Ramchandra to not only understand more about the process but also the implications for businesses who could consider adopting it.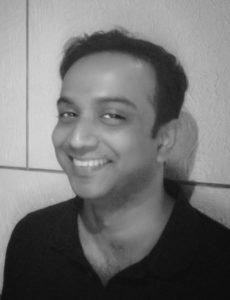 Rajiv is an experienced and highly qualified sustainability professional with a background in engineering and business administration and has formerly served as the Business Manager of the New York State Pollution Prevention Institute at the Golisano Institute for Sustainability and AVP of a consulting firm in India. His career, illustrated by several awards and accolades for his work, has been focused on embedding sustainable thinking and practices in institutions.
I had the opportunity to have a very insightful discussion with Rajiv on Sustainable Manufacturing (SM) – and particularly on Remanufacturing (Reman).
What follow are the highlights of our chat:
—
When it comes to Sustainable Manufacturing (SM), there is either a gap in people's understanding of it or an incorrect one. So, let's start with the basics. For me and our readers, can you explain what exactly SM is?
According to research conducted by Moldavska and Welo (2017), 89 different definitions of SM were identified in 189 articles. To avoid confusion, I recommend the definition provided by the US Department of Commerce's Sustainable Manufacturing Initiative which is also used in the OECD Sustainable Manufacturing Toolkit:
"The creation of manufactured products that use processes that minimize negative environmental impacts, conserve energy and natural resources, are safe for employees, communities, and consumers and are economically sound."
To put [it] simply, sustainable manufacturing is all about minimising the diverse business risks inherent in any manufacturing operation while maximising the new opportunities that arise from improving your processes and products. The economic, environmental and social aspects embraced by this concept are illustrated below.
Given the invaluable benefits that SM offers not only to the economy and environment but also to society, one can argue that it should be the norm. But its adoption isn't still as widespread as it should be in most parts of the world. Is it just the lack of awareness about it, or are there other reasons?
The fundamental issue is how we see ourselves and our relationship with the natural world, which is currently broken and perpetuates the delusion that we are separate and discrete creatures and nature is something that can be exploited, should be tamed or is perpetually forgiving.
In India, a lack of awareness is certainly a part of the landscape, not just in industry but also in education, government and consumers. The urgency of shifting to sustainable practices has not been grasped fully. The current industrial narrative gives credence to the myth that that sustainable practices aren't economically viable or championing environmental stewardship is somebody else's problem.
The former is patently false based on a report published by CDP, and the latter is a very myopic view of sustainable development. In addition, the costs associated with waste generation and end-of-life management of products are also not currently internalized by manufacturers. In other words, they don't have to factor those costs into the cost of production and thus, the product price. This asymmetry in cost allocation favours inaction on the part of industry. Extended Producer Responsibility (EPR) legislation can change that and be a powerful factor in spurring sustainable manufacturing.
Other reasons could include confusion around terminology, uncertainty or lack of clarity on how to integrate sustainable practices in business operations, a reticence to experiment (evidenced by very low R&D spending by industry in the country) and a propensity to seek out quick (but not necessarily substantive) wins, like writing and publishing sustainability reports. This allows some companies to market themselves in a way that is a bit misleading – aka greenwashing.
What aspect(s) of sustainable manufacturing particularly would companies be more attracted to, if they had to explore it for their businesses?
The benefits to companies of adopting SM practices can include improved reputation, increased sales, lower costs, waste reduction, improved employee morale, and risk reduction. A company must decide for itself what its priorities are. This is going to depend on several factors like which industry it is in, the company culture, what its long-term vision is, how climate change affects the company and vice-versa, what aspects of nature it relies on (access to clean water, energy, raw materials) and how its products, operations or the industry at large are creating unsustainable outcomes.
Invariably, the questions of cost and return-on-investment (ROI) will come into the picture. But this is not the best place to start and can result in self-imposed blind spots and hide problems as well as opportunities.
As a part of the much bigger picture of sustainable manufacturing, can Reman (remanufacturing) be looked at as the first step in the right direction for companies?
Reman falls under the broad umbrella of sustainable manufacturing strategies. As defined by the American National Standards Institute (ANSI), "Remanufacturing is a comprehensive and rigorous industrial process by which a previously sold, leased, used, worn, or non-functional product or part is returned to a "like-new" or "better-than-new" condition, from both a quality and performance perspective, through a controlled, reproducible and sustainable process".
It may not be the best first step for companies that are in the beginning stages of adopting a sustainability mindset and implementing related practices. There are some fundamental re-manufacturability criteria that need to be met for remanufacturing to be viable. Some of these include availability of technology to remanufacture the product, stability of product technology for more than one lifecycle, and enough market demand for remanufactured products.
Can the implementation of Reman be looked at in isolation – more so for companies to test the methodology rather than make a complete change?
Reman is not something that can be implemented in isolation. In addition to meeting the fundamental re-manufacturability criteria, a company needs to set up a remanufacturing operation, which will run in parallel with other manufacturing operations. Remanufacturing steps include inspection of returned or recovered cores, re-manufacturability evaluation, disassembly (if needed), cleaning, inspection/testing of parts, repair/replacement of parts, reassembly, coating/finishing, and final inspection/performance testing.
---
Enjoying this article so far?
You'd also enjoy reading: How Renewable Energy Players In India Are Now Making The Most Of Its Electric Vehicles Sector
---
Undoubtedly, this will involve doing research (markets, end-of-life product recovery/reverse logistics, alternative business models, technology development, product design), simulations and piloting to get a clear sense of feasibility and potential impacts, across all three dimensions of sustainability – economic, environmental and social.
Given the inherent value proposition of Reman, if strategized correctly and effectively implemented, it appears to not only provide financial optimization but also establish a competitive advantage for its early adopters. Is this true?
This is true, only to the extent that the early adopters or 'first movers' are able to remanufacture effectively and achieve a level of market acceptance that enables it to be a viable business proposition. As with all first movers, there are risks and opportunities.
So, to what extent can this advantage be effected, and what kind of differentiation are we looking at?
Spurring the remanufacturing industry to life in a big way is going to be a cooperative process between various stakeholders including industry, government, academia, researchers, innovators and the financial community. It cannot simply be incumbent on the manufacturing industry. It is going to take research (process, technology, policy, industry, market), training & education, experimentation, investment, and a market that is made aware that remanufactured products – when remanufactured in alignment with the best quality and performance standards – are as good as if not better than their previous incarnations. The benefits of remanufacturing can include reductions in raw material and energy use, CO2 emissions, landfill waste as well as job creation and new manufacturing methods.
For context, here are the sizes of remanufacturing industries in other countries, based on a 2015 study by the European Remanufacturing Network:
Japan: €3.8 billion
Denmark: €300 million
South Korea: €670 million
Malaysia: €825 million
UK: £3 billion
USA: US$43 billion
EU: €30 billion
This is an industry that operates profitably in these nations and a good enough reason to start exploring how to make it flourish in India.
Presumably, the resources that go into the production of a commodity as well as the nature of the finished product play a role in determining the deployment of Reman. Are there any specific sectors wherein Reman can be deployed more easily than in others? Which sectors would those be and what makes it easier for them to adopt?
If one assumes that remanufacturing know-how from established industries in other countries can be leveraged through partnerships, and those markets in India are receptive, that could be a potential place to start. Industries like automotive components, compressors, turbines and valves, laboratory and medical equipment, office furniture could be some possibilities. Another way to prioritize could be to identify industries that are major contributors to greenhouse gas emissions (GHGs), or account for large amounts of waste being generated at the product end-of-life stage or even a combination of such factors.
Product complexity also plays an important role in the ease of re-manufacturability, although it is not the sole determinant of the success of the industry. As remanufacturing becomes more mainstream, product design will start to evolve organically to enable greater re-manufacturability. A unique feature of establishing reman in India may be how it impacts the informal sector which is heavily involved in end-of-life management of products. Reman may have the potential of formalizing that segment of the industry to ensure alignment with the principles of sustainability, especially in relation to human rights, good working conditions, and fair wages.
Can Reman be implemented only for manufacturing setups that are yet to be installed or can it be retrofitted to existing functional units? If so, what kind of considerations and challenges would businesses need to plan for?
Setting up a reman operation is no different from setting up a new operation. Reman processes cannot be inserted into existing manufacturing operations because many of the processes used are different. Businesses would need to consider aspects such as the need for warehouse or storage space for recovered cores, a dedicated remanufacturing operation that has the necessary processes and related equipment for inspection, disassembly, parts cleaning, part repair/replacement, reassembly, testing, and storage space for remanufactured products.
Challenges can include difficulties in product disassembly, uncertainty in the quality of cores returned or recovered, variability in the quantity and timing of core return or recovery, and the setting up a reverse logistics network.
Presumably so, certain technologies will need to be invested into for businesses considering sustainable manufacturing. From an Indian context specifically, are the necessary know-how and capabilities available for businesses to explore Reman?
Volvo and Cummins remanufacture in India. Printer cartridges are also remanufactured here. So, to an extent, know-how exists. What the state of the know-how is, is unknown. Considering that reman is largely absent as a major industry, it is unlikely that the workforce has the depth of knowledge, skills and experience that may be available in established remanufacturing industries in other nations.
What about from a global context, are there any particular industries or even companies for that matter, that have implemented Reman more extensively than others?
Yes. Taking the US as an example, which has one of the most developed remanufacturing industries, the remanufacturing-intensive industries include aerospace, automotive components, consumer products, electrical apparatus, HDOR equipment, IT products, locomotives, machinery, medical devices, furniture, restaurant equipment, and re-treaded tyres.
Are there opportunities that Indian companies can explore for a quicker adoption of the knowledge or the processes?
Yes. There are many organizations worldwide dedicated to the growth of the remanufacturing industry. Some of these include:
Remanufacturing Industries Council (RIC)
Center for Remanufacturing and Resource Recovery (C3R)
European Remanufacturing Council (CER)
European Remanufacturing Network (ERN)
Centre for Remanufacturing and Reuse (CRR)
Scottish Institute for Remanufacture (SIR)
Advanced Remanufacturing and Technology Centre (ARTC)
ReMaTec
Aside from the advantages that companies can bring about in their manufacturing processes and operations, are there any incentives stated/implied in the Industrial Policies for companies who adopt Reman? If yes, what are they? If no, which areas would be the most critical to address for companies to adopt Reman from an implementation point of view as well as financially?
As far as I am aware, there is nothing explicit in Indian government policies incentivizing remanufacturing. I had the wonderful opportunity of being one of the primary authors of the 'Resource Efficiency & Circular Economy: Current Status and Way Forward' report and the team specifically investigated this question.
However, the absence of policies should not be perceived as an inhibiting factor for those companies that truly want to explore the potential of remanufacturing. There are various elements to consider in examining the feasibility of remanufacturing products, as we have seen. These include receptive markets, the existence or creation of technology that allows for re-manufacturability, cost of core recovery and remanufacturing compared to selling price, and stability of product technology for more than one lifecycle.
Finally, as a closing note / parting message, what would you like to share with companies to think about that can lead them to tangibly consider the decision of implementing SM – and possibly Reman – in their organisations?
Become acutely aware of – in a measurable way – how your business and industry perform across the three dimensions of sustainability.
Consider the consequences of doing nothing and how it will impact not just your company, but people, communities, society, and our sacred natural world.
Develop a long-term vision that recreates the company or industry into one that is regenerative and in alignment with sustainable development and circular economy tenets.
Work to change perspectives and cultures to heal the divide, the broken relationship between humans and nature and make the journey ahead a deeply meaningful opportunity to innovate, experiment, and lead.
About The Author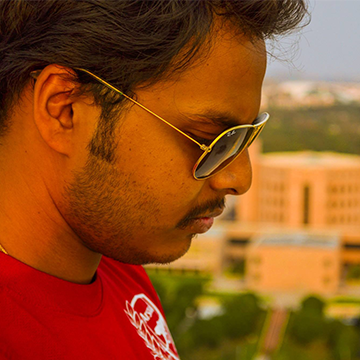 Shõan brings to the table an experience of over 12 years in building brands and businesses, including his own creative agency and a family-owned enterprise. An alumnus of the Indian School of Business, he leverages his design thinking approach, business acumen, and entrepreneurial experience to help companies – from across sectors – to understand consumer behavior patterns, explore new business opportunities, and enter new markets.