The Indian Railways is a government run organization that as of 2017 employs over 1.3 million people across the country. It serves 23 million passengers on a daily basis. It is a known fact that the Indian Railways are facing losses for years due to low profit margins in interest of social responsibility.
Indian Railways runs the third largest network rail network in the world and it is the preferred mode of travel for a major chunk of the Indian population. The network of railways started its operations all the way back in 1853. The privatization of Indian Railways has been a topic of debate and controversy ever since the 1990s when the motion was first proposed.
Outcomes Of Privatization In Indian Railways
Passenger trains which are not generating enough revenue might be shut down due to operational costs and the failure to make profits.

Freight trains might get a higher priority in the interest of generating profits which can lead to delays and change in train schedules.

It can lead to better services and facilities including (but not limited to) cleanliness, punctuality, food options, quality of service, better safety and hygiene regulations.

A significant rise in ticket prices. 

Downsizing of the existing workforce in favor of automating processes such as clerical work in favor of reduced operating costs and efficient processes. This might lead to a loss of thousands of jobs.
Challenges That Companies Face For Privatization In Indian Railways
Resources allocation such as coal and manpower

Land acquisition

Concerns on business monopoly by the citizens and the government

Operation costs

Factoring of breakdowns and accidents due to human error and natural calamities such as landslides

The sheer magnitude of the rail network makes privatization a challenge

A vast majority of routes might be closed down due to their failure to generate profit.

Repair and maintenance of a 120,000 km (74565 miles) network of tracks which is observing a steady growth.

Given the current revenue generation and operating costs, private players will find it increasingly difficult to break-even.

Concerns over fair business practices and accountability
Take the Nilgiri-Ooty train for example. The route is declared a world heritage site by UNESCO and features a picturesque landscape. The 5 hour train journey is priced at under Rs. 30/- by the Indian government, which is something that a private business won't be able to sustain. This is one of the examples of how ticket prices are moderated by the Indian government in the interest of public service.
A better way to make this work is to allow private players to run their own trains on the existing rail network. This will help the government in cutting down their cost and work towards generating a profit.
This will also help promote healthy competition, which often leads to innovation and better services as a result. On the other hand, additional tracks will need to be constructed as the existing routes are already occupied for the most part.
This will be an initial overhead cost for the government, but it will pay dividends in the long run.
---
More on The Brief: Inland Waterways In India: A 10,000 Kilometer Opportunity
---
If we look at the rail network for the United States and Europe, the people favor air travel over railways. A train journey costs considerably more than a flight ticket and requires longer times to reach its destination. In the US, the rail network is operated by multiple companies which run allocated routes for passengers and freight. 
The government did outsource certain parts of the infrastructure, which has led to better service quality. Ticketing systems and catering of food for example has been received favorably by passengers. Passenger trains account for only 30% of the overall revenue in the railway sector.
Learning From Past Experiences
Delhi's Airport metro line was built by Reliance in 2002. It faced heavy losses and was closed down by the year 2012. DMRC (Delhi Metro Rail Corporation Limited)  took the responsibility of the project and has been running the operations ever since.
Mumbai's metro, which has a high influx of daily commuters and passengers as it connects Versova to Ghatkopar faced losses amounting to over 1000 crores in 3 years.
How Does The Indian Government Operate The Railways With Heavy Losses?
The Indian government can bear losses on railway operations as it directly promotes commerce and trade, which in turn generates revenue that the government receives in the form of taxes, thereby reducing the overall dent in its finances.
In case the government does opt in for a complete privatization in Indian railways, it can either:
Allow multiple players to run operations as opposed to a single company, thus promoting healthy competition

Allocate the responsibility to a conglomerate such as the Tata Group, that has always worked in favor of the public through their Corporate Social Responsibility (CSR) initiatives (Air India, Tata Nano, Tata Salt and more).
To conclude, there needs to be a mix of strategies in order to make the privatization in Indian railways a success.
About The Author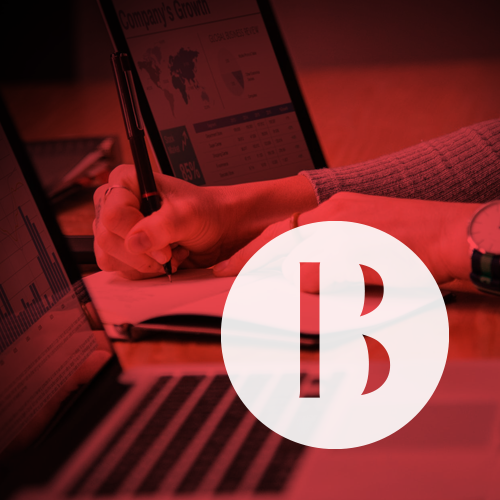 Comprising of a group of veteran industry experts, seasoned marketing strategists, and distinguished editors, The Brief's Editorial Desk is India's very own "Dream Team" in the space of digital media. With a goal to publish insights that are useful to readers across multiple spectra, they're the ones who embody the spirit of The Brief as they work to make India accessible, for business and beyond.