Highlights
A circular economy, instrumented to small definitive steps, can help bring about sustainability across the ecosystem of business, policy, and consumption
As countries and companies explore setting up domestic supply chains and manufacturing ecosystems, the timing is ideal to make these systems circular
Sustainability is a way of life that needs to be adopted by all stakeholders of an economy to bring about a systematic change
To demystify the misconceptions related to sustainable business practices and to get deeper insights into what it would mean to create a circular economy – especially for a country such as India – I spoke with Rajiv Ramchandra. Not only has Rajiv extensively worked in the field of sustainability, but is also regarded as an expert on the subject and is an author of several publications and a public speaker on the topic.
The complete conversation with Rajiv can be listened to in this podcast episode on the Setup Of A Circular Economy .
---
At a time such as this, when the world continues its conversations on COVID-19, its impact on businesses and economies as well as what might happen when we enter a post-pandemic world, I thought the timing was good to instead talk about an alternate future.
Of course, ideally, it should not be an alternate future, but rather the ONLY future. One of a sustainable way of life and business, of safeguarding and optimally utilizing resources keeping the future of life on the planet in mind; and of a circular economy.
Climate change, as much as people disregard it or refuse to accept its severity, is real – very real. And while some nations and businesses are waking up to the cause and bringing about a much-needed change, it is not enough. India, an emerging economy, that has vehemently promoted foreign investments into its lucrative, growing market over the past few decades (taking cue from China and other south-east Asian countries) – is a classic example of being one of those countries that is not really putting its money where its mouth is.
On the global stage, a lot of PR-friendly statements are made on sustainability and the country's commitment towards it, but locally, the efforts to create awareness or encourage such businesses are meagre, at best.
And while probably a part of the lackadaisical attitude towards climate change and the need for sustainability stems from the general ignorance towards the issue, the other part probably comes from the stereotyped notion that has been drilled into us that business and the economy is only about money and profit. But if we take step back to look at what value truly means when we think of it context of life and livelihood, it becomes increasingly obvious that money is simply one of the means in deriving what we define as truly valuable.
So maybe, a redefinition and realignment of priorities is what is needed.
Yes, it is true that there already exists a plethora of socio-economic challenges in India. But that said, the timing of planning for a circular economy could not have been better.
---
Enjoying this article? You'd also like to read: Sustainable Manufacturing And Remanufacturing In India: Are We Ready For The Change?
---
As the governments in India – as well as some companies which have jumped onto the bandwagon – have been promoting for a resilient domestic manufacturing ecosystem along with the campaigning of Zero Defect Zero Effect, the significance of planning for circularity in the system has become all the more pronounced.
But political campaigning is one thing. Actions, after all, do speak louder than words. So maybe it is time for strategic measures to be put into place for sustainable practices that can be adopted by all the stakeholders of the economy. Because this is not only for the government to do; nor is it only the responsibility of companies to implement sustainable practices in their businesses.
The onus lies equally on all of us, including (and probably, most so) with the consumers, because their consumption behaviour directly and indirectly affects the entire economy. Awareness and an increased consciousness towards their consumption decisions are primary steps for the common man to take towards the advent of a circular economy.
In tandem, businesses and governments will need to make efforts to bring about better practices that bring about circularity in the economy.
Because at the end of it all, and as Ramchandra says:
Sustainability is way of life.
Talking about the need for a circular economy – on how it can be implemented, what are the kind of challenges that might be faced, and so on – can literally lead into multiple discussions. And maybe that is what is needed. For the discourse to continue, across platforms and fora, to help us become the change we want to see. So, to get things started, I decided to start with this podcast.
Getting into a detailed discussion with Rajiv on the circular economy not only gave me the chance to capture some great insights to share with our listeners and readers but also to broaden my personal scope of understanding the subject as well.
His experience of having extensively worked for the advocacy and setup of sustainable practices for businesses and public policy in the US, clearly comes through in the podcast we recorded with him. He presently is the Founder of his own venture in India, Re:CREATe, that aims to advance the remanufacturing industry in India. As defined by the American National Standards Institute (ANSI), "Remanufacturing is a comprehensive and rigorous industrial process by which a previously sold, leased, used, worn, or non-functional product or part is returned to a "like-new" or "better-than-new" condition, from both a quality and performance perspective, through a controlled, reproducible and sustainable process.
You can listen to the complete discussion with Rajiv on any of our podcast channels below:
Castbox | SoundCloud | YouTube
---
References mentioned in podcast:
https://www.cisl.cam.ac.uk/resources/publication-pdfs/rewiring-the-economy-report.pdf
https://www.stern.nyu.edu/experience-stern/about/departments-centers-initiatives/centers-of-research/center-sustainable-business/research/internal-research/sustainable-share-index
About The Author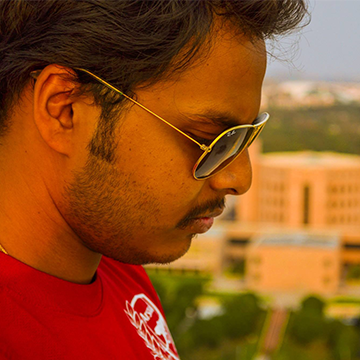 Shõan brings to the table an experience of over 12 years in building brands and businesses, including his own creative agency and a family-owned enterprise. An alumnus of the Indian School of Business, he leverages his design thinking approach, business acumen, and entrepreneurial experience to help companies – from across sectors – to understand consumer behavior patterns, explore new business opportunities, and enter new markets.