Inland Waterways Of India: A Bankable Opportunity For Trade
As per Steve Felder, the managing director of Maersk South Asia, the next phase of growth, for trade and commerce in India will be through the hinterlands. Undeniably, that would bolster the propositions for import as well as export. They also believe that choosing India's inland waterways over trucks and railway for shipping is significantly beneficial for any business that wishes to foray or is present in India.
Rightfully so, with railways prone to delay, malfunctions and the road network affected by bad infrastructure, waterways offer a cost-saving and seamless navigation networks for Pan India as well as global trade.
The Scope Of Inland Waterways In India
November 2018 marked an important undertaking in India's transport network. Because, for the first time, a container of cargo reached the river Ganga's multi-nodal terminal through inland waterways. In order to bolster the trade in Northern India, this is certainly an indication for favourable and judicious cargo transportation.
Inland waterways of India are the most economic modes of transportation. As dockyards, vessels are already established/commissioned, a substantial investment is not required. Thus, bulky goods can be swiftly transported across at minimal costs and liabilities. Moreover, a better fuel efficiency reduces the logistics and investments considerably. 
Currently, only a few companies have considered India's inland waterways as their preferred logistics network.  Seasoned markets like that in Europe, China and the US already carry 7-9% of the trade through their inland waterways. Moreover, Korea also majorly relies on inland waterways and at least 40% of their transportation is done through the waters. Hence, there lies a huge, unexplored advantage for companies as Indian inland waterways can help them in achieving at least 10 fold growth in their businesses.
Structure And Functionality Of Indian Inland Waterways
In India, canals, creeks, backwaters and most importantly, rivers account for the major waterways. Together, these water channels sum up to at least 14,500 kilometres. As per Inland Water Transport (IWT), approximately 50+ million tonnes of goods are transported through India's inland waterways. They span across the rivers like the Brahmaputra, Barak, Bhagirathi-Ganga-Hooghly. Furthermore, along with the backwaters and inland streams in Goa, Kerala, Mumbai, inland waterways also function across the deltas of river Krishna and Godavari.
Apart from the heavy vessels, many rivers, streams and canals have a fleet of private boats. Along with passengers, even cargo is carried across the waters, through this unorganized sector.
Indian Government's Support
To find a feasible alternative for roads and railways, even the Indian government has renewed its policies. The incumbent government believes in reducing logistics cost at its earliest. Owing to the same, inland waterways are being developed and encouraged as a better model for trade.
---
More on The Brief: Knowing The Bharatmala Project: India's Most Ambitious Road Infrastructure Project So Far
---
The Indian Parliament under the National Waterway Bill has recently approved 110+ rivers that can be used as waterways. One of the studies conducted by the World Bank states that at least 40% of the goods in India travel from an abundant source and makes its way to the markets. 
Extrapolating this potential of inland waterways, the World Bank is also aiding the finance of the Ganga Waterway. The bigger plan is to integrate the waterways with the Eastern Dedicated Rail Freight Corridor. Thus, a network of waters connected with rail and roads would fruition in ensuring a smooth and hurdle free transportation in the nearer future.
The Economics And Environmental Benefits
According to The Economic Times, while the cost of transportation via railways and roads is Rs 1 and Rs 1.5 per km, transportation through water costs meagre 50 paise per km.
Eastern India has already witnessed the leverage offered by inland waterways. Additionally, because of the swift execution by the government, Uttar Pradesh, Bihar, Jharkhand, West Bengal shall reap the benefits of their waterways and boost the trade.
Unlike the misconception, transportation through inland waterways is both robust and secure. A plethora of goods like grains, fertilizers, coal, ores, cement and stones can be navigated through them. Even precarious goods like chemicals and vehicles can be  transported via inland waterways. 
Additionally, on a global level, climate change and environmental impact of a venture are being contemplated. Therefore, a judicious transportation strategy is paramount for any corporation. With the aid of inland waterways, the traffic on the congested highways can be avoided. As a result of the same, the level of pollution will plummet. By far and large, this undertaking would prove beneficial to businesses as well as it would save their budget on logistics.
The Way Ahead
Indian government might open doors for international trade by opening waterways for Nepal. It certainly signifies that waterways will mark the next phase of economic growth for India. Indian FMCG giants like Dabur have already ventured into transportation through the inland waterways. Maruti Suzuki is in talks for following the suit as well. 
Reduced environmental impact, minimal investments and swifter transport are all the benefits for which a corporation should choose inland waterways of India for growth. A change at grassroots impacts the rise of a corporation and inland waterways must be soon tapped for all its latent potential.
About The Author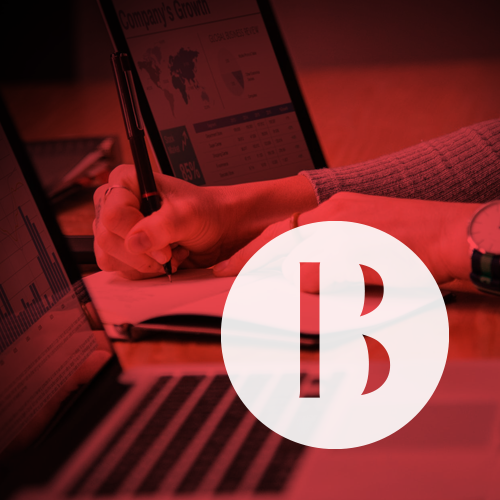 Comprising of a group of veteran industry experts, seasoned marketing strategists, and distinguished editors, The Brief's Editorial Desk is India's very own "Dream Team" in the space of digital media. With a goal to publish insights that are useful to readers across multiple spectra, they're the ones who embody the spirit of The Brief as they work to make India accessible, for business and beyond.