There is a lot of talk, and inevitably so, of the Indian economy – of how it is one of the largest and fastest-growing economies in the world and is increasingly becoming the destination for multinational businesses to set up shop in. The country has come a long way since its economic liberalization in 1991 – with the last decade particularly witnessing exponential growth, across sectors.
But it is important to understand that it isn't just about the highly potent business opportunity that the Indian market presents in the form of FDI and investment incentives being doled out by the Indian Government.
Yes, the fact that India has the world's largest youth demographic with an increasing per-capita income (and consequent willingness-to-pay) is a key driving force for companies to expedite their investments as they push newer offerings to the fast-consuming populace of India. But interestingly enough, the potency of the India opportunity has more in store.
Potential 1: A Bridge Across The Valley
Till not too long ago, Multi-National Companies (MNCs) from developed economies – especially the USA, Europe, and Japan – dominated the global share of new product development, with the number being nearly 80%. These companies subsequently introduced their products into developing economies such as India when the offerings themselves had moved further down their adoption lifecycles.

More specifically, when the slope turned negative of the product life cycle bell-curve which most business owners and marketeers will be familiar with, i.e, somewhere near the end of the 'early majority' category and into the 'late majority' one.
Additionally, these products introduced into markets such as India were watered-down versions of the original offering – done so, in order to make the product more viable in the developing economies' markets. The original innovations themselves would have gone through some iterations to make the product more market-friendly, subsequent to the demise of its earlier versions on account of the drop-off that typically happens with adoption of products in the Early Adopter stage, a phase most marketeers will know as 'Crossing the Chasm'.
This is where the current Indian consumers offer an alternative. Not that innovations wouldn't need to go through the challenges that all new products do; but given the sheer size and behavioural patterns of the potent young consumption group in India, companies can approach the challenge differently.
Read More: Indian Market Performance And Its Current Perception In The Business World
This target market is large in number, young in age, more qualified and better earners than their predecessors at the same age-point, but very importantly they are socially-connected with the world through online platforms and they do not shy away from trying new things and expressing their opinions about them.
Therefore, if products are developed keeping this Indian market in mind, they could have a higher probability of not only being successful in their adoption cycles but also to build up some brand equity that can be marketed globally.
Even for the earlier aspects of product development – that of focus-group studies and surveys, and the sampling of new offerings, this target market has a lot of potential to help an innovation evolve into a global product. It just might be so that the significant size of the Indian population can make the sample-set so much larger, that for the business to drive the adoption (and cross the chasm) will become more feasible.
This, probably, has been the underlying reason that has led numerous tech-based and tech-enabled start-ups to setup in the Indian market and make their presence felt.
Potential 2: Flipping Of The Paradigm
The other defining aspect of the emerging Indian economy is that the target market also offers companies the opportunity to not only test and validate new offerings and subsequently create global markets for them, but also to reverse innovate.
Unlike the previous flow of innovation, i.e., from developed countries to developing ones, there is a visible change in how companies are now doing business. In their quest of tapping into the potential of emerging economies' markets, they are open to developing new products for the large consumer base.
However, given that emerging economies present some inherent challenges, alternative ways will have to be looked into for new product development.
For instance, the Indian market – despite its size and potency – is quite fragmented on account of its different language-speaking regions, as well as prevailing social and cultural norms. Additionally, there are the concerns relating to limited resources, infrastructural challenges for production and distribution, bureaucratic hurdles, and lastly, a lower GDP per capita as opposed to those of developed economies.
---
Enjoying this article so far?
You'd also enjoy reading: Range Anxiety In Electric Vehicles And How India Plans To Solve This Problem
---
If companies can innovate and develop solutions that are go-to-market-ready in India despite all these challenges that exist, they will inevitably create offerings that will be functional and efficient while being affordable and meeting primary requirements at all levels. And of course, let us not disregard the fact that the cost of R&D in India is significantly lower than in other developed countries.
When such innovations flow outward from emerging economies to developed ones, the advantages of reverse innovation come to fore.
Particularly in the fields of healthcare and education, wherein the requirements for research capital and widespread adoption are high, reverse innovation holds a lot of merit for MNCs to take into consideration for investments. The inflationary nature of the costs associated with these sectors in the developed economies can be arrested if the model is successfully tested and implemented on a sample set of an emerging economy – say the Indian demographic.
Practices used in such sectors in India can then be adopted in developed countries. This is exactly what led innovation-giant GE Research to setup labs in India and China to develop new products that were subsequently introduced into Europe & USA.
Summary: The Internationalization Of Everything
Traditionally, internationalization happened when firms leveraged their USPs to create offerings and consequently marketed those products by creating a sense of ownership or need in their customers. This is what some of the largest and most popular FMCG companies became extremely good at.
But in today's times, the consumers are calling the shots because they decide if they see a brand as an extension of themselves and their lifestyles. This has led to a global shift (more like a reversal) in how businesses are marketing themselves. Particularly in the case of emerging economies such as India, the heightened competition existing in the marketplace has led companies to continually evolve and cater to their audiences rather than letting their brand equity alone do the talking.
Therefore, it can be understood that because the large demographic / target market is tending to bias the decision making of companies, there is a consequential influencing of the R&D involved in product development.
Finally, and because we are talking about the role of emerging markets such as India in the changing world of business, we cannot ignore the transactional nature and business models existing in Joint Ventures (JVs) and collaborations between MNCs and companies local to the emerging economy.
Let's focus specifically on the Indian market – the incumbent format of internationalization that was prevalent involved MNCs developing products (by modifying the original offerings into more basic versions) and selling them in Indian markets. In contrast, the evolving format of internationalization that can now be seen is based on the influence the potent emerging market is having on the associations between MNCs and Indian companies.
So now, more than MNCs pushing products into the markets here, local companies are pulling business and innovation based on the needs of the Indian consumers. The nature of businesses in emerging economies continue to remain inclined towards JVs and Mergers & Acquisitions (M&As), especially with MNCs, in order to build capability and scale, rather than greenfield ventures.
Additionally, if one looks into the historical performance of JVs and M&As between companies from developed economies, it can be observed that in most cases the collaborations failed because of several reasons. The failure of most such unsuccessful JVs and M&As were attributed to issues ranging from lack of cultural fit and values systems to friction arising from how business was done and poor market conditions.
But at its core, the reason was the misalignment between what the companies wanted from the association. However, when JVs and M&As started being instrumented between MNCs from developed economies and companies from emerging ones, the purpose of the association was different – it was more structured and need-based wherein each party complimented the other. Consequently, the value that the association created was unique and it was derived for a specific purpose.
All of this – the areas where the emerging Indian economy can create more value for MNCs on multiple fronts as well as the proven formats for doing business in the Indian market, inevitably position it to be a change agent in how global companies will grow over the next few decades.
This is the new world order; and India has the potential to be centre stage.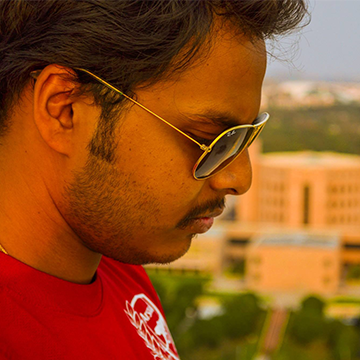 Shõan brings to the table an experience of over 12 years in building brands and businesses, including his own creative agency and a family-owned enterprise. An alumnus of the Indian School of Business, he leverages his design thinking approach, business acumen, and entrepreneurial experience to help companies – from across sectors – to understand consumer behavior patterns, explore new business opportunities, and enter new markets.