Electric 3 Wheelers In India And Their Growth: An Exclusive Interview With Sanjay Rastogi, Country Head at Goenka Electric Motor Vehicles
Prologue: The electric vehicles sector in India is gaining more traction by the day, with positive sales figures for electric 2 wheelers and electric 3 wheelers in particular. In this latest article, we speak to EV industry expert, Mr. Sanjay Rastogi, who in his 13 years of experience in electric 3 wheelers space is currently associated with Goenka Electric Motor Vehicles Pvt. Ltd, a home-grown company which has disrupted the electric 3 wheeler segment in India with its offerings and serves as a benchmark for new entrants.
---
In this exclusive interview with The Brief, I had the privilege to have a candid yet highly insightful discussion with Mr. Rastogi on his thoughts on the EV sector, how he came into the electric 3 wheelers segment, how does he see the industry going forward at large, what opportunities exist for new market entrants in the space of electric 3 wheelers, and the electric vehicle sector as a whole in India.
How has your perspective changed about India's automotive industry over the years? Has the transition been smooth from the traditional Internal Combustion Engines (ICEs) to electric vehicles (EVs)?
Electric vehicles came into India sometime around 2005. The first two-wheeler was produced in India around the same time, so the idea was already there. But people were not accepting it because of the mileage challenge (due to non-understanding the battery as a fuel) or the range anxiety challenge.
The battery chemistry was not that great either, it was only lead acid that time. And to add to the misery, by 2010 or 2011, the EV industry almost shut down in India. After that, it was not until 2014 that we saw the Government give a significant push to electric vehicles.
And it was after that we realized that EVs are the eventual future and will be coming to India with different variants such as electric two wheelers, electric three wheelers, and even four wheelers, 5/6 wheelers, etc. The ICE industry, however, was still reluctant to push for electric vehicles in India and even if there were, it was a challenge for them to push for pure electric vehicles in India, considering they were rather going for hybrid electric vehicles.
It must be said that Indian companies like Mahindra and Mahindra have done a fantastic job in going for electric vehicles and making them relatively more mainstream and popular in the country.
And even with the perception that there are challenges with respect to the electric vehicle industry, I feel that the situation is not as bad and India is essentially a big market for electric two wheelers, electric three wheelers and other types of electric vehicles.
While there is no question that EVs are the future, there is also the proposition that Hybrid Electric Vehicles (HEVs/Hybrids) can make the transition smoother by bridging the gap of adoption. What are your thoughts on this?
The reasons why I believe it's important to push for pure electric vehicles rather than Hybrid electric vehicles are simple:
Number one, the fact that pure electric vehicles are cost effective and have a low of cost of running
Number two, the obviously increasing pollution levels
Number three, a hybrid vehicle requires more parts and therefore more maintenance cost, thus defeating the purpose of introducing electric vehicles altogether.
What was your first touchpoint of electric vehicles in India, with reference to the projects you've worked on and how did you think of bringing that to the Indian consumer?
I started my stint with electric vehicles sometime around 2006, after working with Bajaj Auto for about 15 years with their IC engines (2 wheeler & 3 wheeler space) and in 2006, I realized that I wanted to make a change and move to electric vehicles instead.
After Bajaj Auto, I was working in a company where my office was in Okhla and I used to see certain two wheelers which had absolutely no sound coming from their engines. They really got me intrigued and I wanted to go out and see what the fuzz was about.
So, I went to the person who was driving the vehicle and on test-riding it myself, I found out that it was an electric vehicle, which is why it was not making any sound and had a very good torque compared to quintessential two wheelers.
I later found out that the two-wheeler which I was driving was produced by Ultra Motors. In 2005, they had just entered India and in 2006, they wanted to expand their venture. It was at that time when I joined them, and we were producing a good number of electric vehicles. In our first year, we produced around 10,000 electric vehicles, in the second year, we produced around 20,000 electric vehicles, and in our third year, we produced around 40,000 electric vehicles.
Since there were no regulatory standards which the vehicle had to meet, we got the opportunity to sell the vehicle as a cycle and we pushed it in the market around the USP of not requiring a helmet or a license to ride it, which attracted a lot of buyers.
Since the battery of that particular vehicle was lead-acid due to limited technology at that time, it became a bit of a problem for consumers while buying the vehicle and they hesitated, thinking that it would be difficult to change the lead-acid battery repeatedly due to its relatively less battery life.
As you have been working with EVs from almost the time of their advent in India, how far along would you say the industry and its market has come?
Regardless of the initial hesitation, there has been a significant change in the perception of electric vehicles in the country. The people have started to take notice of the degrading environmental conditions, the rising fuel costs, the rising maintenance costs, and the market in itself has expanded a lot where and there have been significant changes in the chemistry of battery composition, the type of electric vehicles being produced, the sturdiness of the vehicles, and better battery packs coming into the market for extended mileage as well.
The main problem, however, with electric vehicles is that that by now, they should have been at par with quintessential ICE vehicles, but that hasn't happened.
From a public policy standpoint, the policies which the Government is making right now are for the vehicles included with the battery pack. This is primarily because the vehicle itself attracts of 5% GST and the battery pack sold separately attracts duty of 18% GST, thereby making the total price higher for the consumer if the battery pack is all separately and not included with the vehicle.
---
More on The Brief: Here's How The Problem Of Fast Charging Of Electric Vehicles Is Being Solved
---
The advantage is that the consumer might be able to choose custom battery packs based on how much they travel, but then again, it makes for a dicey decision.
How did Goenka Electric Motors (GEM) come into the picture? What compelled you to join their cause?
Somewhere between 2012 to 2014, the pollution problem in Delhi became very prominent and it was the cause for the rise in the number of electric 3 wheelers in the market. What some people started doing was going to China, bringing the parts for the electric 3 wheelers and then coming to Delhi and assembling them, and selling them. These vehicles became popular in Delhi, but they had no spare part backup and no service support which is why they were unreliable. Since there were no permits required for them, it was a key point to take note of by the industry.
It was at that time when many new entrants wanted to work in the space of electric 3 wheelers and it was then that Mr. Sanjay Goenka, along with our CEO Mr. Zafar Equbal started GEM. They designed the vehicle, put together a team and took up manufacturing. They knew EV was the future.
Although Zafar and you brought EV experience to the table, it was still a new playing field for Goenka at large, how challenging was the entry?
Since electric vehicles require lesser number of parts compared to developing an ICE engine, it is relatively easy to create a vendor base here to source the parts, if need be. Almost all parts of an EV fit into an ICE vehicle barring the motor controller charger which replaces the engine of an ICE vehicle. We had the tech with us, except for the motor controller. And that's the only part which we need to source, and it is readily available in the market from a large vendor base.
The Government's push for e-vehicles has led to a clearer market picture, which is now being realized. The high cost and the compliances required added to the registration cost has made it difficult for short-term players to sustain, and therefore only the players with long-term plans are now sustaining in the market.
With respect to creating USPs and using exclusive technologies, you've highlighted that Goenka vehicles (including and especially the electric 3 wheelers) use FRP in terms of manufacturing their chassis. Could you elaborate more on this and how is it beneficial?
The vision was to make an electric rickshaw which was completely Indian. We wanted to make a product which was sturdy, and which would complete in the Indian market. Which is why, when we made our trademark Prince model, we used FRP in it, where FRP stands for fiber reinforced plastic and we realized that this is a sturdy material which is anti-fire, anti-rust, durable and yet lightweight, and that was the time when FRP was first incorporated in one of our products. So, our vehicle is lesser in weight and provides 15-20% more mileage because of its lesser weight. The Prince model is patented too, because of its uniqueness.
We made the model in 2014 and it worked very well, then the Queen model was also produced and since then, we've ensured that some or the other part in all our vehicles is made of FRP.
As a homegrown company, how do you see yourself competing with the established brands in the automotive industry who have either penetrated the segment you operate in or intend to penetrate it, owed to their larger brand presence?
There is absolutely no doubt that there are a lot of ICE automakers which have entered the electric vehicles market and they have had a phenomenal brand presence in the past 30-40 years. However, what we have is a better-quality product, a product which gives better mileage, and a product which is sturdier compared to their products and it is because of that, that we have an advantage. It is because of our product quality that we were able to defeat 3 major automotive giants and were able to execute an order where we had to export 250 electric 3 wheelers to the Government of Senegal, which was a gift from the Indian Prime Minister to the President of Senegal.
Technically, this is a level playing field for all types of automakers because even they had started working on electric vehicles and their prototype in the last 2 to 3 years, or maximum 5 years ago. This is what gives us an added advantage that we started before them and we have developed better products than them in that time and therefore, it gives us and advantage in the market because of being in the industry for about 13 years personally and being a part of the Goenka ecosystem which has a combined experience of over 70 years in electric vehicle space.
Since you primarily operate in the space of electric 3 wheelers, which involves a lot of passenger-based travel, do you believe having an optimum amount of on-road charging stations takes precedence over the number of electric vehicles in the market?
See, if the number of electric vehicles exceeds a given threshold limit to an extent that the charging stations installed start generating a return of investment, then it makes sense and then it takes precedence to have an appropriate amount of electric charges on the road because of ROI coming in.
However, I still feel that the number of charging stations installed on the road should not ideally affect the entry of electric vehicles in the market and therefore, on the road. I'd like to substantiate this with a simple example: If a person who needs to drive an average distance of 80 kilometers per day (on the higher side), he does not require an electric charger at every 25 or every 15 kilometers. Of course, this is from the perspective of electric 3 wheelers.
From an electric car perspective, automakers are aiming at installing battery packs of 250 or 300 km. So, there is no valid point to include so many charging stations for a normal day's travel. These charging stations should rather be installed at depots, or residential places.
Charging stations would ideally be beneficial on inter-state travel, something which I completely agree and acknowledge. But to think about restricting the entry of electric vehicles due to less charging stations, is something we shouldn't dwell on.
Other than facilitating last-mile logistics, where do you see tangible and easily implementable touch points for electric 3 wheelers?
We've changed the game for electric 3 wheelers by coming up with a high-speed model. This model won't run on a sharing model as compared to typical e-rickshaws because of the low speed problems and this model will comparatively run at a speed of 40-50 kmph, thus making intra-city travel easy.
---
Enjoying this article so far? Great!
You'd also enjoy reading: How Renewable Energy Players In India Are Now Making The Most Of Its Electric Vehicles Sector
---
Secondly, when we launch this vehicle from a commercial perspective, this vehicle can ideally serve as a goods carrier for transporting goods worth 500-600 kg goods and facilitate intra-city goods transport.
The work that you all have done and continue to do is truly commendable, especially given the policy uncertainty that exists for the sector. The recent-most being the concerns related to scrappage – particularly that of the battery. Could you please elaborate on that?
Scrappage is a challenge for the electric vehicles industry in India. It is a challenge for the people, for the manufacturers, for the market, and for the Government.
This is because lead-acid batteries on being disposed of, the residue goes into the drains, and then goes into the ground, therefore making them increasingly dangerous. But when it comes to lithium-ion, there is a problem that we don't know what the technology is behind it and therefore, we don't know how to dispose it off or scrap off lithium-ion batteries.
It has been highlighted in Finance Minister Nirmala Sitharaman's speech as well that we need to look at a proper scrappage policy. There is no proper infrastructure, proper mandate and no proper standards for it right now in the EV space and it is something which needs to be aggressively targeted.
As your closing remarks, how do you see the FAME-II policy and investments impacting the EV industry at large this year?
I believe the FAME-II policy needs to exist for not more than three years, now. And I strongly believe that subsidies should be taken out from the policy as well. This is because I believe that in the long run, we can walk with crutches, but we can't run with crutches.
Therefore, I think that once we remove the crutches, we will be able to sustain on our own as an independent industry. But still, the pressure and lobbying from the ICE vehicles industry might just result in some amount of subsidy been given to them as well, with the GST rate being probably cut down from 18% to 12% (However, I still feel it will not be cut down to 5%, as it is presently for electric vehicles). It is important to understand that no industry thrives on subsidy. If 3 different buyers buy the same vehicle at different prices due to fluctuating subsidies, it's a cruel joke.
Firstly, from an investment point of view, I believe local and foreign investment will grow exponentially. India is the single largest market for EVs in the world right now and let alone local, I believe foreign investment is going to be huge.
Secondly, I believe the battery production for EVs in India should be promoted more. This is because batteries carry 40% of the total cost of the electric vehicles in the market and if battery production is promoted more in India, it will result in the overall decrease of the total cost of the electric vehicle.
Thirdly, it will be beneficial if the Government brings in some amount of parity for the GST model on the production and sale of electric vehicles. This is because it is problematic that we buy products at a certain rate as a company and then sell them at a lower rate of GST. The big companies can afford to overcome this, but relatively smaller companies like us face working capital problems. Even if there is a return of the tax money which we claim, it must be disbursed in a period of 3 months or less.
If the Government solves this problem, it'll be excellent for the future of electric vehicles in India.
---
About The Expert:
 
Mr. Sanjay Rastogi has been working extensively in the space of electric 3 wheelers with Goenka Electric Motor Vehicles Pvt. Ltd. since 2006. With significant experience of over 30 years in the automotive space with the likes of Bajaj Auto in the 2 wheeler nand 3 wheeler segment, Mr. Rastogi shifted his focus to the emerging electric vehicles scenario in 2006 and it was then when he joined Ultra Motors. Following a successful stay there, he joined Goenka Electric, developing specialised solutions in the electric 3 wheelers segment as part of their vision to facilitate e-mobility in India.
About The Author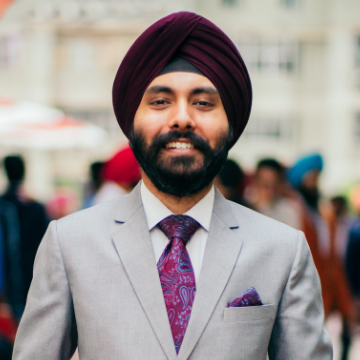 An experienced editor with a penchant for market and industry research, Sahib uses his unique skill-set and experience to give a meaningful digital outlook to businesses. Sahib leads the editorial function for Coinmen and its group companies in Delhi, and has been associated with the firm's brand and marketing division since its early days.