Renewable Energy Players In India – Capitalizing On Emerging Opportunities
Renewable energy is the inevitable future, locally and globally both. Given the excessive usage of fossil fuel resources and their projected exhaustion in the foreseeable years, it's imperative to dive into developing alternate sources of energy which can be reused and are sustainable. However, energy utilization shouldn't stay limited to only one paradigm and should be multi-faceted. And smartly enough, renewable energy players in India are capitalizing on this.
How?
Allow us to elucidate.
When we discuss about electric vehicles in India, what's the first thing that comes to mind? Batteries? Charging stations? Charging infrastructure? Auto components? Basically, the inherently high presence of companies in the space of developing an electric vehicle ecosystem via efficient batteries, infrastructure or auto-components has led to the overshadowing of companies in the renewable energy sector.
This notion has been challenged by Schneider Electric, one of the world's leading companies in the energy space and one of the biggest renewable energy players in India. Schneider's top management had expressed in 2018 about their keen interest in tapping into the Indian electric vehicle space. They specifically wanted to venture into developing charging technology and usher into a space which allows diversification by providing charging methodologies in public and private spaces.
Although, it wasn't smooth sailing at first as they did face hiccups for the same. It was reported that Schneider's charging stations called "EVlink" were subjected to hacking attempts by malicious individuals/rogue parties. But as per recent reports, they've patched the problems and are looking to effectively provide innovative EV charging solutions.
The catch here is that as one of the top renewable energy players in India, and especially in home-related products, their experience in knowing the Indian demographic is immense. They know the preferences of the pan-Indian population in Tier-I and Tier-II places, which gives them an added edge. Going by that, their product EVlink will be available as a charging station which is floor-mounted and as a variant which is mall-mounted, the latter being made available in a residential option as well.
This gives the added propensity for Schneider to sell cost-effective stations to the Indian public and tap into a market area which has been relatively unexplored by renewable energy players in India so far, i.e., residential EV charging solutions. Going with the assumption that there is a 20% consumer turnout, it still presents a massive opportunity for other companies to try and develop not just commercial/on-road chargers for the EV space but to also target the ambit of residential charging facilities.
---
Enjoying this article so far?
You'd also enjoy reading: Here's How The Problem Of Fast Charging Of Electric Vehicles Is Being Solved
---
With Schneider also venturing into developing charging stations for electric vehicles in areas such as parking spaces, etc., the Indian EV sector will be further benefited from the same.  A public facility always carries a propensity to be provided at relatively cheaper rates, therefore keeping the customers happy about not paying large sums for charging their vehicle.
Other major renewable energy players in India haven't yet tapped into this space, something which provides more ground for initiators like Schneider to test their technology and market it in India. However, start-ups like Ather Energy have plans to develop their own charging grid by the name of Ather Grid and it'll be interesting to see how they compete for the market share in India.
This presents a great opportunity for innovators and R&D specialists to explore India as a market not just for cheaper production costs, but as an actual R&D hub that can create technologies with the motive of sustainable development in mind.
Regardless, this comes as a great push for India's EVs sector which has garnered significant attention from all aspects of its soon-to-be-established ecosystem, and with foreign companies taking particular interest in this space, it'd be nice to see how things pan out in the next 5-10 years with the NDA government at the helm of it.
About The Author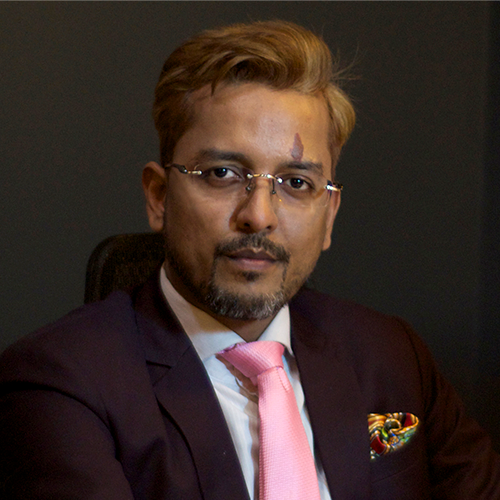 Abhijeet serves as the National Program Director of the Ease of Doing Business (EoDB) Program and Country Director (India & UAE) at Advanced Services for Social & Administrative Reforms (ASSAR). Beginning his career as a corporate banker, he later stepped in the field of governmental business consulting for grass-root initiatives on green energy and climate with national and global organizations. With his experience in delivering strategic level policy and financial advice for climate and green energy, he further served as Program Director at ASSAR in Sustainable Development Goals (SDG) across India, Pakistan, Nepal, Afghanistan, Bangladesh, Bhutan, Sri Lanka, and the Maldives.