The Deutsche Bank Meltdown: What Can India's Financial Sector Expect From It?
In a dull market, heads are rolling at Deutsche Bank's India-related business after its global restructuring announcement. Earlier this month, Deutsche Bank, which is the world's largest German lender, announced that it would shut down their global equities business and reduce their fixed income operations. This will impact as many as 18,000 jobs globally, helping the bank save US$8.3 billion annually but leaving behind an institution that will be a meek shadow of the full-service global Wall Street financial institution that Deutsche Bank once was.
Impact On Jobs Due To The Deutsche Bank Meltdown
Deutsche Bank has more than 13,000 employees in India across retail, wholesale banking, investment banking advisory and wealth management. More than 11,000 work in back office and technology roles. Indeed, till last year, Deutsche Bank was hiring at a rapid clip in India.
According to Deutsche Bank's 2018 human resources report, the bank hired 910 graduates in 2018 in India, up from 619 in 2017. The report cites "additional investments in the corporate and investment bank and the technology function" as the main reasons why hiring grew at such rate. With this decision, the India unit will see layoffs as the businesses that these human resources supported are now shutting down.
So far, news reports say that Deutsche Bank will let go more than 20 people, largely in the equity sales and trading functions though the bank itself has not made an official statement in this regard. The India equities team comprises 10 researchers and around 20 people in sales and trading.
However, top executives had already begun to leave earlier. DEIPL's head of research Abhay Laijawala quit last May after spending a decade at the firm followed by India investment banking head, Sanjay Sharma who left in June 2018.
Deutsche Bank's Presence in India
In India, Deutsche Bank's direct presence in investment banking is limited though they have a significant presence in the equities trading business, Deutsche Equities India Private Limited (DEIPL) which deals in shares on behalf of foreign portfolio investors (FPI). This year, DEIPL has been part of only one primary market deal – that of the highly successful Rs.3800-crore initial public offering of Embassy Office Parks real estate investment trust.
---
Enjoying this article so far?
You'd also enjoy reading: The Emerging Indian Economy – The Unexplored Potential That Can Drive Global Growth
---
According to a report in Business Standard on July 8, a day after the global banking major's announcement, DEIPL has already stopped accepting fresh orders in the equities segment and is in the process of unwinding existing FPI and participatory notes positions held by clients. This is likely to
Why The Deutsche Bank Meltdown Impact Is Not Entirely Unsurprising
While this might come as a shock, it is not entirely unexpected as bank after global bank has been exiting the equities segment to cut costs. In 2016, Barclays closed their India equities business to cut costs while Standard Chartered shut their institutional equities and investment banking business in 2015.
This is largely on account of limited margins in the business and full-service banks continued to offer this only in order to provide clients access to any equity market in the world. However, a huge US$7.2 billion fine levied in the US for their role in the mortgage market crisis and lower margins due to intense competition led Deutsche Bank to announce the restructuring exercise.
As India's financial sector grapples with the twin challenges of a slowing economy and a banking sector saddled with bad loans, the hope is that Deutsche Bank's transformation plan succeeds to limit further job cuts.
About The Author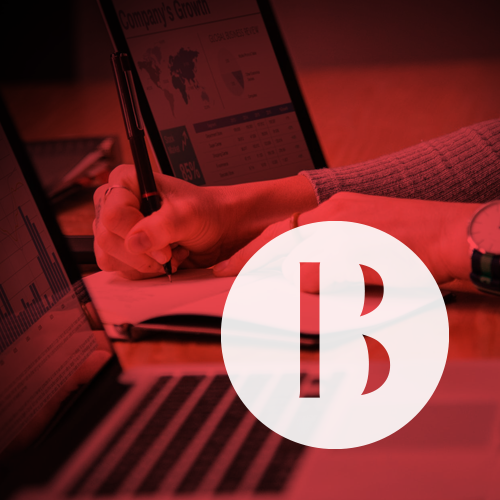 Comprising of a group of veteran industry experts, seasoned marketing strategists, and distinguished editors, The Brief's Editorial Desk is India's very own "Dream Team" in the space of digital media. With a goal to publish insights that are useful to readers across multiple spectra, they're the ones who embody the spirit of The Brief as they work to make India accessible, for business and beyond.