India has the fastest growing domestic aviation market in the world, and already stands third in this category. Even when you account for international air travel, India retains its third position in civil aviation overall.
For almost a couple of decades, the number of Indian flyers has steadily shown double digit growth, crossing 16% annually. Despite such a stellar past, in the recent times, the aviation sector has been quite volatile.
Volatility In The Indian Aviation Industry
For several months (and even a few years) now, we've watched all the major airlines in India report losses, tank in the stock market and struggle with operational challenges. The biggest jolts, however, were due to airlines shutting shop, whether temporarily or for good.
Jet Airways, which was the largest airline in India in its heyday, has now suspended operations until it finds a taker which will absorb its losses. The news brought back memories of the flamboyant Kingfisher Airlines which went bust just as spectacularly as it had risen.
Even new regional players such as Air Odisha have stopped operating either due to internal issues or the revoking of license by AAI (Airports Authority of India) as a result of the carrier's irregularity in keeping flight schedules.
On the other side of the spectrum, many stakeholders in the aviation industry are foreseeing huge growths. The Civil Aviation Ministry recently announced plans to set up close to 100 airports in the country over a span of 15 years. A whopping 70 of these airports will be in cities that have never had an airport before.
The addition and expansion of airfields will indeed make life easier for both airlines and flyers, giving one party the opportunity to explore more routes and win more customers, and the other the choice of flying to newer destinations.
Despite this positive measure, the industry's unpredictable future looms large. Nevertheless, the instability of India's aviation sector cannot be blamed entirely on the suspension of air carriers or the construction of new airports. There are many more reasons that make this industry so turbulent.
Factors Which Make The Indian Aviation Industry Volatile
Let us understand some of the prominent factors that underscore this volatility in the Indian aviation industry.
High Fuel Cost
On an average, about 40% of an airline's expenditure in India is on ATF (Aviation Turbine Fuel). Regardless of the international price movements in jet fuel, the government levies a flat 11% excise duty on ATV.
To add to that, each state levies its own VAT. While this number is only 5% in states such as Chhattisgarh and Odisha, the value added tax can soar up to 29% in Tamil Nadu.
Price Wars
Indian air carriers have the cheapest rates for domestic air travel. This is mostly due to the predatory pricing models that most airlines have in place to attract the cost-sensitive Indian flyer. To add fuel to the fire, full-fare airlines compete directly with low cost carriers with a distant aim of killing smaller airlines.
As a result of this vicious cycle, almost every airline in the country is now running at a loss.
MRO (Maintenance, Repair & Overhaul)
Upto 15% of any airline's revenue is used towards maintenance and repair of its aircraft. On the one hand, India's MRO industry is predicted to grow, thanks to several steps by the government. But on the other hand, Indian air carriers are finding it more expensive to get their planes repaired here, preferring instead, to fly to more profitable avenues such as the Middle East and China.
The Lack of Pilots & Other Crew Members
Once upon a time, a carrier in the airline industry was much coveted. But those days have long been forgotten. Today, many small carriers (and even some established ones) end up cancelling flights or altogether suspending operations in certain routes due to the shortage of staff, especially of pilots who are certified to fly on tricky airstrips and airspaces.
Once of the reasons that have led to this the inability of a few airlines to pay their employees on time (or in some cases, at all).
---
More on The Brief: Artificial Intelligence In Manufacturing Sector In India: Need, Scope, And Challenges
---
International Operations
When we analyze the upside of the volatile aviation industry, we come across a silver lining in the cloud. Airlines clock most of their profits on international flight operations, the competition to offer deep discounts is quite low in the international market.
Addition of New Airports
The Civil Aviation Industry is bullish even if the stock markets say otherwise. With 70 new locations in India to get an airport for the very first time, smart airlines have the opportunity to become regional or local market leaders. However, they will need to bid carefully and ensure they have their operations running smoothly once they have the green signal to fly.
Otherwise, they run the risk of going the same way as Air Odisha, which despite its monopoly at the newly opened Jharsuguda Airport, had to lose its license because of operational inefficiency.
Freight Carriage
Air cargo operations in India are forecast to grow at a compounded rate of up to 15% annually. This space remains highly profitable for the airlines. Things will only get better, especially now that the number of airports are set to increase.
The Future Of Indian Aviation Industry
While the current scenario remains volatile, there is plenty of hope for the Indian aviation industry, with investments in the range of USD 5.99-6.41 Billion expected between FY 2018-2023. Many airlines have ordered hundreds of aircraft to fly more flights on existing routes and also explore new routes. The Indian traveller has also begun to fly more as his spending power increases.
If we see a few consolidations of the ailing airlines, it might be a win-win for both the airlines  who will have less competition and the flyers who will have more destinations to fly to.
About The Author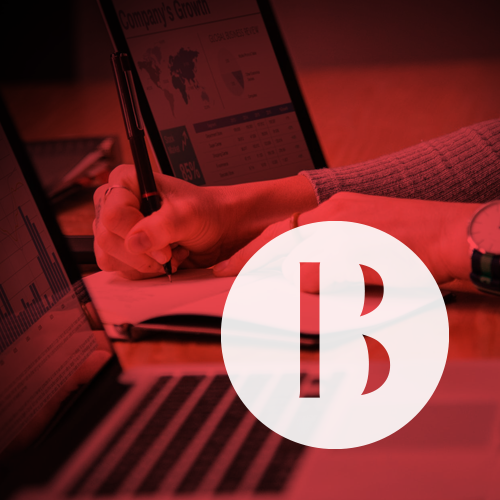 Comprising of a group of veteran industry experts, seasoned marketing strategists, and distinguished editors, The Brief's Editorial Desk is India's very own "Dream Team" in the space of digital media. With a goal to publish insights that are useful to readers across multiple spectra, they're the ones who embody the spirit of The Brief as they work to make India accessible, for business and beyond.