Starting A Business In India Was Not Easy In The Recent Past
There was a time when starting a business in India was nothing less than a nightmare. There was license raj and businessmen were required to apply for license from government before starting a business which was a lengthy process and full of corruption and red-tapism. Indian market and economy were closed and were run mostly as a monopoly or oligopoly.
During this period, Foreign Direct Investment ("FDI") policy of India was restrictive and allowed only in designated industries subject to various conditions which did not provide a conducive environment for FDI in India.
However, in the year 1991, drastic changes were introduced by way of introduction of New Industrial Policy 1991, famously known as the LPG (Liberalization, Privatization and Globalization) Policy.
Under the said policy, many reforms were introduced including boost to foreign investment and foreign technology. These measures enhanced the industrial competition and improved business environment in the country. Foreign investment including FDI and Foreign Portfolio Investor ("FPI") were allowed. Similarly, loan capital was also introduced in the country to attract foreign capital.
In the recent years, the Indian Government has focused on attracting foreign investment by introducing various measures for ease of doing business in India and projecting India as a preferred destination on the world map.
India is entering into contracts with various governments persuading them for investment in capital projects in India such as bullet train, smart cities, etc.
Under the FDI policy, most of the industries have been allowed under automatic route. This means that no approval from the Government is required for making investments in India.
Investments can be made in a business entity in India by making the necessary compliances, without waiting for any approval or permission from government. Earlier, FDI in LLPs (limited Liability Partnerships) could be made by taking prior permission from Foreign Investment Promotion Board (FIPB), which was a long and tedious process.
Now, FIPB has been abolished and investments can be made in LLPs, subject to compliance with certain sector-specific conditions, if any.
The Government of India has introduced various reforms and initiatives for promoting foreign investment in India out of which 2 initiatives are of  high importance:
#1. Make In India
This programme was launched by the Government of India to encourage companies to manufacture their products in India, by way of dedicated investment in manufacturing sector. Since the launch of this campaign, FDI inflow has increased by 55% and FDI equity inflow has increased by 63%.
Major sectors to benefit from this campaign are automotive, renewable energy, roads & highways, pharmaceuticals, etc.
---
Enjoying this article so far?
You'd also enjoy reading: Indian Market Entry Strategy: Do's And Don'ts For Foreign Companies
---
#2. Startup India
It is an initiative to build a favourable environment for operation and growth of startup businesses. A startup is any entity working towards innovation, development or improvement of products/processes/services or a scalable business with high potential of employment generation or wealth creation. As per official data on the Startup India website, a total of 18,469 startups have been recognized till date.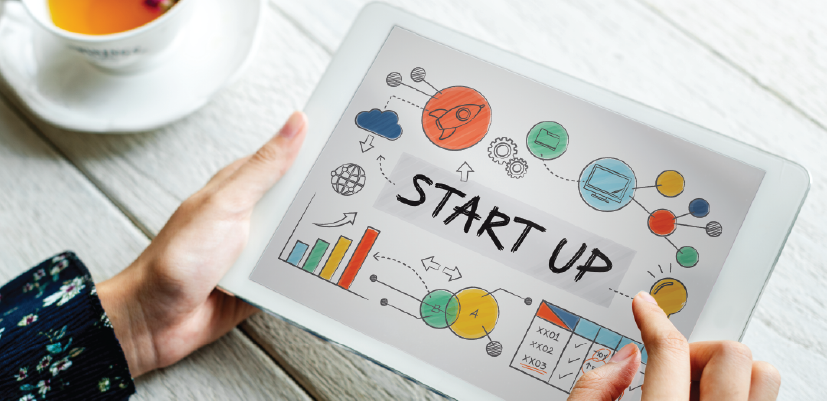 Due to the above initiatives of the government, starting a business in India has become very easy. To mention in brief, following benefits arise to a new business:
a. Systems have been placed for incorporation of a company or LLP within 7 days of document filling
b. PAN/ TAN/ GST etc. can be applied along with the incorporation documents
c. Fast track approval system for issue of building permits
d. Single window filing of custom clearance documents for exporters and importers and substantial reduction of filing documents
e. Electricity connections are provided in Delhi and Mumbai in 15 days by filing minimum documents
f. Digitization of sub-registrar offices ensuring more transparency and speed
g. Online registration of shop establishment
h. Tax exemptions under Income Tax act to registered startups
i. Reduction of tax rate for companies to 25% upto specified limit
Thus, India is moving towards its aim of being a preferred destination for investment, and is becoming more digitized and investor-friendly.
Further, foreign direct investment is one aspect which is specifically being focused upon by government and we hope more reforms will be introduced for easing the process of starting a business in India and conducting it seamlessly.
About The Author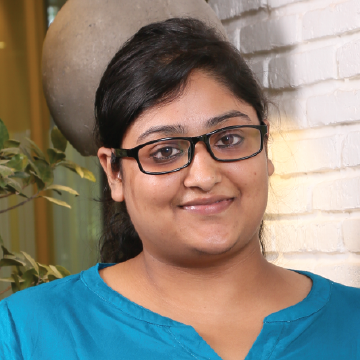 With an experience of over 5 years as a corporate secretarial professional, Amrita heads the
Corporate Secretarial Services
 team at
Coinmen Consultants LLP
. She specialises in the compliance involved in the setting up of legal entities for companies looking to do business in India.