Union Budget 2019: A Budget Which Paved The Way For New Opportunities In India
While the stock market voted down the budget, there were some announcements in that budget speech that will open up new frontiers for India's burgeoning economy. Let us look at some of them and how they are likely to usher a few sunrise sectors that will not just create jobs but also help double the size of the economy – from the current US$2.61 trillion to US$5 trillion by 2024-25.
A New Revolution In Indian Railways?
The Finance Minister, in her speech, underlined the need to work jointly with the private sector to meet the investment deficit that looms large in front of Indian Railways. Rs. 50 trillion is what is needed between 2018 and 2030 while the sanctioned capital outlay amounts to a paltry Rs. 1.6 trillion per annum.
She invited private players through the public-private partnership (PPP) route to help expand railway capacity and operate new routes. Currently, only 4% of India is directly connected through railways, which comprises 400,000 routes.
In a post-budget interview, the railway minister, Piyush Goyal clarified that Indian Railways was open to private players investing in and setting up semi-high speed corridors between two large cities or linking tourist places. Similarly, they are now also encouraging new technologies that can lead to faster rail transport.
The Start Of The Blue Revolution
Fisheries are an industry that has received a fillip thanks to the finance minister's new scheme that aims to make India into a world leader in fish production.  The scheme will address critical infrastructure gap in the fisheries sector and will bring all fishermen within the ambit of welfare and social security schemes that farmers are currently entitled to along with expanded coverage for accident insurance.
In fact, last year the Modi Cabinet set up the Rs. 75 billion Fisheries and Aquaculture Infrastructure Development Fund.
Electric Vehicles
In a move that is widely being considered a game-changer for the electric vehicle industry, Budget 2019 has provided an additional income tax deduction of Rs. 150,000 on the interest paid on loans taken to purchase EVs. GST rates on EVs have also been lowered from 12% to 5%.
---
Enjoying this article so far?
You'll also enjoy reading: Electric Vehicles In India To Get The World's First Anti-Theft System: Know More About It
---
While the policy measures will narrow the cost differential between electric and fossil fuel-powered vehicles, the major challenge is the lack of charging infrastructure and availability of affordable products with adequate charging range. Recognizing this, the Government has also slashed customs duty on lithium-ion cells to nil that will cut down the cost of batteries, helping local battery manufacturers scale-up their business.
Aircraft Financing and Leasing
Another Budget proposal that will likely spur the growth of a new industry within India is that of setting up financing and leasing activities for aircraft in the country.  As is the case elsewhere, aviation companies in India lease the aircraft that they operate. Currently, leasing is done from tax havens outside India, the most popular being Ireland. Since the deal is structured in foreign exchange, any fluctuation in forex affects the airline's operations as it usually must pay more for leasing the aircraft.
If the leasing is done in India itself, aviation companies will have a handle on their costs since they will not have to provide for forex fluctuations and can therefore deploy capital effectively. The industry is also expected to generate "aspirational jobs in aviation finance", according to the finance minister's budget speech.
Geospatial Ecosystem: A Sunrise Sector
Sitharaman announced the setting up of public sector undertaking, New Space India Limited (NSIL) to harness and capitalize on ISRO's research and development. NSIL will oversee the mass production and marketing of space-based products and services, developed by ISRO.
The thrust on infrastructure in the budget translates to a positive boost for the geospatial ecosystem. The FAME II scheme, proposed to encourage adoption of electric vehicles, will promote this technology due to its key role in many aspects of implementation, from selecting charging stations to location-based real-time mapping.
About The Author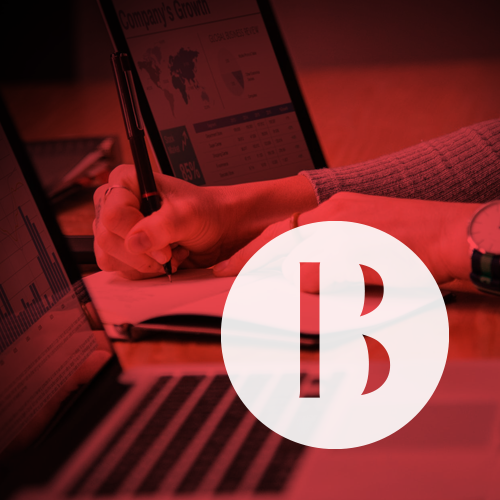 Comprising of a group of veteran industry experts, seasoned marketing strategists, and distinguished editors, The Brief's Editorial Desk is India's very own "Dream Team" in the space of digital media. With a goal to publish insights that are useful to readers across multiple spectra, they're the ones who embody the spirit of The Brief as they work to make India accessible, for business and beyond.