India's infrastructure sector has become one of its major strengths in terms of attracting foreign investment, expertise and defining the long-term economic progress of the country.
In this article, we get into a conversation with Berta Castells Pujol, who currently heads the Spanish Business Desk for Indian financial & business advisory firm, Coinmen and has been extensively involved in facilitating Spanish businesses in India's infrastructure sector.
Via this article, Berta communicates how India's infrastructure sector has essentially flourished and how it paves the way ahead in terms of creating tremendous business opportunities for new entrants into the industry. She also explains the interest from our Spanish counterparts and details how her native country looks up to India as a growing market.
So, Berta. Has India's recent rise in the Ease Of Doing Business Index impacted the Spanish interest in India's infrastructure sector?
Berta: Well, the Ease of Doing Business Index is meant to measure the regulations which directly affect businesses and the improvement of India in such ranking has implications for foreign direct investments. The index is based on the average of 10 subindices: Starting business, construction permits, getting electricity, registering property, getting credit, protecting minority interest, paying taxes, trade, enforcing contracts and resolving insolvency.
The Government is conscious about the importance of India's infrastructure sector, and it has managed to improve two of the most important indicators for the sector. Construction permits and expediting the land acquisition process was pivotal in improving in the ranking from 181 in 2018 to 52 in 2019 and trade, rising from position 146 to 80 was further good news in the same period. Both indicators are great signs of the effort that the Government is putting in to make the sector more attractive foreign investors.
So given the current political scenario, which sub-sectors in India's infrastructure sector do you see performing well in 2019?
Berta: The Narendra Modi Government in its first mandate, prioritized the speed of road construction to set up the benchmark for India's infrastructure. The total national highways length increased to 122,434 kms in FY18 from 92,851 kms in FY14, becoming the fastest highway developer in the world with 27 kilometer of highways built each day in 2017-18.
The aim of the new mandate is the creation of an ecosystem which involves building of roads, railways, waterways and airports to bring India's logistics costs down to 8% to make the economy competitive. Since long, India has been grappling with high logistics costs of 14% (as a percentage of cost of the product), which makes exports uncompetitive vis-à-vis those of China, where logistics costs add up to just about 8-10%.
Secondly, as of March 2019, India has 103 operational airports. Under UDAAN connectivity scheme, India has envisaged increasing the number of operational airports to 190-200 by FY40. AAI is going to invest Rs. 15,000 Crore (US $2.32 billion) in 2018-19 for expanding existing terminals and constructing 15 new ones.
As for the railway sector, budget allocation has been revamped, taking into account a budget allocation of Rs. 64,587 Crore and overall capital expenditure of Rs. 1.58 trillion, supporting several reforms such electrification, signaling and telecommunication, first high-speed train, bullet train, and remodeling of stations.
Keeping the said sectors in context, which infrastructure projects do you see shaping up in the foreseeable future? And keeping these projects in mind, how do you see expertise from Spanish businesses and companies being brought into their development?
Berta: With the scale of pollution in India and alarming projections of worsening climatic conditions in the future, the only way to move forward to achieve environmental sustainability and for clean air to breathe is to rapidly move towards electric mobility.
The Government of India is giving a serious push to the clean mobility initiative in the country. Recently, PM Modi flagged off a one-off electric locomotive that has been converted from a diesel engine. The Government is also pushing for electric vehicles in the country and announced that they are planning to install electric chargers every 25 km on the road.
Here's all the efforts taken by the Government of India to promote electric vehicles in India, including electric trains, electric buses and electric cars – PwC Report (Click Here).
---
Enjoying this article?
You'd Also Enjoy Reading: Indian Market Performance And Its Current Perception In The Business World
---
Apart from the sectors which are projected to do well, which sub-industries or sub-sectors have received less-than-required attention from public and private players? Is there an opportunity for Spanish companies to disrupt these sectors?
Berta: Drinkable water and waste-water management is one of the sectors which has received less than required attention. Demands for freshwater are ever growing, and where limited water resources are increasingly stressed by over-abstraction, water pollution and unpredictable levels of climate change, it makes it paramount to act immediately and focus on this sector.
India generates 1.7 million tonnes of fecal waste in a day and it has been reported that about 78% of the sewage generated remains untreated and is disposed of in water bodies.
About 85% of India's cities have access to drinking water, though most cities do not have the infrastructure to supply piped water to all homes. Only 20% of water meets the required health and safety standards, according to the Niti Aayog report. This is due to high levels of pollution, evident due to India's ranking at 120 among 122 countries in the global water quality index. Almost all major rivers and 70% of water in India is contaminated, reveals the Central Pollution Control Board.
Would you provide any personal input to the companies looking to invest into or associate with opportunities in India's infrastructure sector?
Berta: The type of infrastructure projects which are executed in India are often thought of as labour-intensive and driven by engineering methodologies whilst lacking technological innovation.
Technological disruption is a major factor impacting India's infrastructure sector. Advancements in this aspect are the key to the future scope of the sector, as a whole.
Some of the major technological advancements can include:
-Drones: The usage of drones can prove extremely helpful and effective in surveying hazardous construction sites and monitoring the progress of the projects which are being undertaken. This would relatively reduce the pressure on the human capital which is invested into infrastructure projects and minimize risk.
-3D Printing: 3D printing can significantly bring down resource usage and have an impact on the turnaround time of the projects as well. Another reason to incorporate 3D printing is to decrease the dependency on human personnel such as construction workers, builders, etc.
-Augmented Reality (AR): AR can be extremely effective in terms of developing navigational technology to be used across cities.
-Autonomous Vehicles: AVs have the potential to substantially affect and transform mobility, and will play a huge role in terms of how infrastructural design across metropolitan cities and further areas is planned.
On that note, we thank Berta for her valuable inputs and we shall continue to bring in the latest developments in Indian sectors on this platform. Keep watching this space!
About The Expert: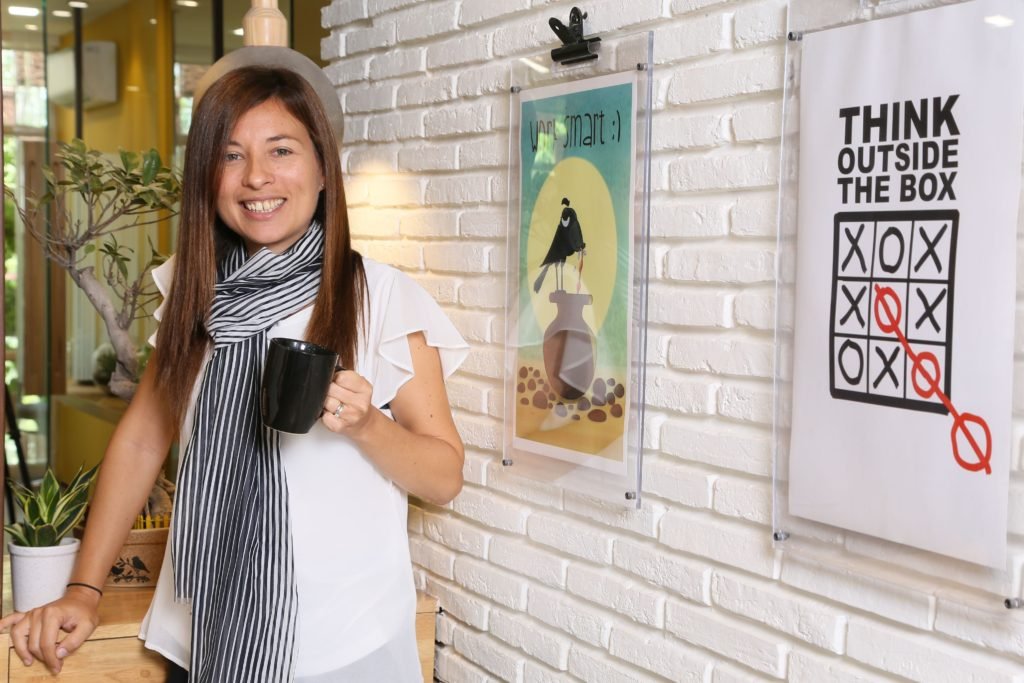 Ms. Berta Castells Pujol currently leads the Spanish Business Group for Coinmen, and she has been working in India since 2013. Prior to Coinmen, Berta worked with a large construction company based out of Spain. Her thorough understanding of the Spanish culture and language ensures that Spanish companies, looking to invest or trade in India have nothing but smooth sailing in their operational setups. Under her leadership, the Spanish Business Group proactively works to help Spanish companies expand their operations and establish their business presence in Indian markets. Leveraging Berta's distinguished credentials and network in the infrastructure sector, our firm is making significant strides in the same.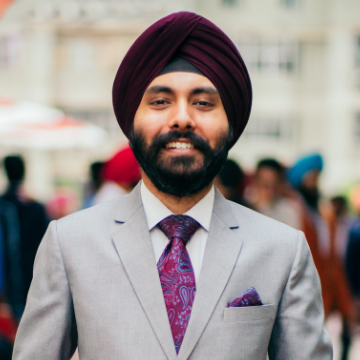 An experienced editor with a penchant for market and industry research, Sahib uses his unique skill-set and experience to give a meaningful digital outlook to businesses. Sahib leads the editorial function for Coinmen and its group companies in Delhi, and has been associated with the firm's brand and marketing division since its early days.