It's an open secret that if the concept of e-mobility in India is being talked about, the inherent need of facilitating electric vehicle charging infrastructure will be given paramount importance. This is because of 2 critical reasons: The first, a lack of expertise in developing in-house charging mechanisms and second, the market penetration (or a lack thereof) of 4-wheeler electric vehicles in India.
Even though electric vehicle (EV, in short) sales have gone up considerably over the last few years, the problem of charging infrastructure to facilitate e-mobility in India remains a double-edged sword: On one hand, it shows the lack of local expertise yet on the other hand, it opens doors to foreign companies and businesses to step in and implement their technologies.
So, what's in store for companies looking to facilitate e-mobility in India?
Well, the recent push to make project #NHforEV2020 a reality has inevitably increased the need for potent technologies and is looking to incentivize the ones providing solutions in developing charging mechanisms. Secondly, the National Smart Cities Mission by the Government is heavily dependent on e-mobility, as it aims to establish 100 smart cities which stem away from fuel-oriented resources and make use of renewable energy.
While one can argue that the lack of local expertise means a hegemony of foreign players, we say: Why not? Why can't this initial market dominance by non-Indian businesses lead to better local practices as a counter-productive process? Why can't the presence of foreign players push the local manufacturers to develop cheaper, home-grown alternatives with the same technological capabilities over the following years?
While we also understand that it's easier said than done, it's important to understand the need of the hour. And yet more importantly, it's important to note that the presence of foreign players in India has already pushed the sector to make major strides in the EV charging infrastructure space, with Delta Electronics India being a significant example of the same.
While the company had already ventured into developing renewable energy solutions, it has recently become a major local market player in the EV charging market as well, and plans to bring its extensive range of products to facilitate e-mobility in India.
What's more?
The scope of technology offered isn't limited, as it is divided into AC chargers, DC chargers and mini AC chargers equipped with the latest features, capable of competing with the big boys in the sector. Also, it's one of the few companies which provides IP ratings to its products to make sure they're durable, waterproof and can be used in any given conditions and not only in metropolitan cities.
---
Enjoying this article so far?
You'd also enjoy reading: Here's How The Problem Of Fast Charging Of Electric Vehicles Is Being Solved In India
---
The discussion of metro cities inevitably brings us to the disparity in availability of charging infrastructure in metropolitan cities compared to Tier-II cities in India, something which has been a major pain point in the past as well. The fact that Tier-II cities feature a population which is on the lower end of the economic spectrum makes the presence of local players even more important.
This is also critical because of the 3 reasons highlighted as follows:
-Over 90% of electric vehicles in Tier-II cities are either 2-wheelers and 3-wheelers
-Various EV players have started to use electric 2-wheelers and 3-wheelers for last mile delivery
-The provision of cheaper infrastructure by local players comes as a given, as it eliminates import cost and lowers the manufacturing cost, thereby ensuring that it's light on the pockets of the customers
Now, it goes without saying that currently, the presence of EV players like Delta Electronics is poised to make them the frontrunner in Tier-II cities, due to their vast understanding of the Indian demographic and their presence in the market since a long time but also, it'll inevitably push several other local players to innovate and strive for similar market positioning.
The change has begun and this is one bandwagon that our Indian market players shouldn't be shy of jumping on.
About The Author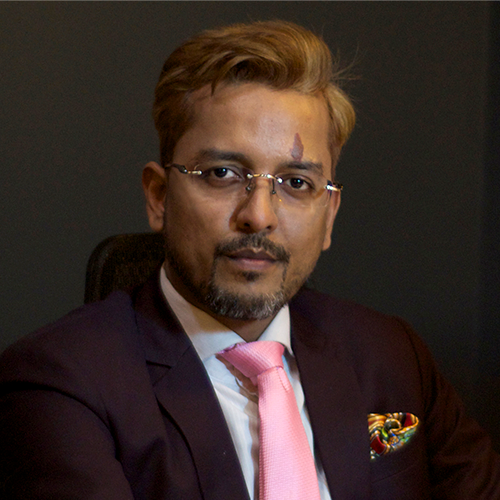 Abhijeet serves as the National Program Director of the Ease of Doing Business (EoDB) Program and Country Director (India & UAE) at Advanced Services for Social & Administrative Reforms (ASSAR). Beginning his career as a corporate banker, he later stepped in the field of governmental business consulting for grass-root initiatives on green energy and climate with national and global organizations. With his experience in delivering strategic level policy and financial advice for climate and green energy, he further served as Program Director at ASSAR in Sustainable Development Goals (SDG) across India, Pakistan, Nepal, Afghanistan, Bangladesh, Bhutan, Sri Lanka, and the Maldives.