Highlights Of Setting Up A Joint Venture In India
Joint ventures are a good way for foreign companies looking to do business in India. It helps them leverage the local partners' capabilities to not only understand the local market but also to evaluate their own future in India.
Joint venture partners must thoroughly explore complementarity by putting onto the table their own expectations from the association as well as the value that they individually bring to the venture, while acknowledging their counterpart's significance to the business.
Setting up the right communication channels at the very beginning helps in addressing any gaps that can potentially occur because of cultural and language disparities, and it also builds a healthy trusting partnership.
---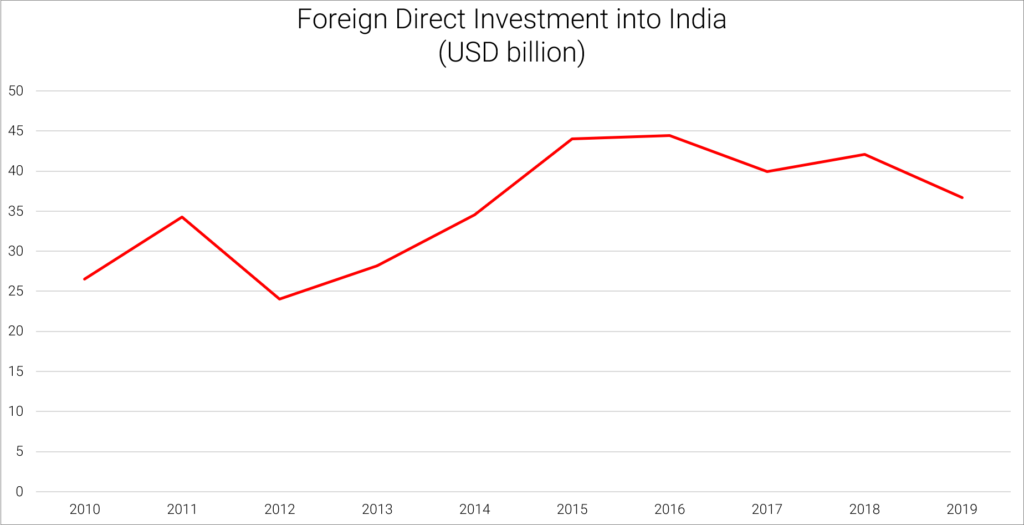 Over recent years, India has attracted a lot of interest from multi-national companies looking to expand their business footprint. From having large-scale relevant low-cost resources to having one of the world's biggest consumer markets, the Indian business ecosystem is a potent ground for growth that is backed by a business-friendly administration. Joint ventures have been a favourite market-entry strategy for a lot of foreign MNCs evaluating the feasibility and viability of doing business in India.
There are certain types of businesses and business scenarios that tend to be more conducive for a joint venture. For example, in the case of FMCG or consumer electronics companies looking to enter new geographies while not having distribution channels, or pharma companies pursuing new technologies and knowledge transfer. Even in the case of capex-intensive heavy industries or infrastructure projects having high local regulatory dependencies, a JV with a local partner is a preferred business strategy approach.
But JVs in India are touted to have a rather high rate of failure; available statistics putting this number at 60-70%2. That said, it is also important to note that the closure of a JV not necessarily implies a failure of the business. This is because some JVs are created for a specific purpose and a definitive time frame. In other cases, the closure could be in the scenario of the participating companies having fulfilled their respective learning curves; or simply that wherein the JV was legally terminated because it led to a merger or acquisition between the companies.
Nevertheless, the concerns associated with getting into a JV (particularly for a foreign company with an Indian counterpart) is a persisting issue, and to a fair extent, even justifiable. However, rather than fearing this format of business, it would be better to understand why JVs typically fail, and to accordingly put in place checks-and-balances to prevent the association from falling apart.
So, to get a deeper insight into the challenges that JVs (involving Indian and foreign companies) typically face, the issues that arise, and how appropriate measures can be taken to safeguard the JV, I spoke with someone in the senior management of  one of India's leading energy and infrastructure companies, who has been an integral part of instrumenting several JVs in India as well as overseas.
A joint venture not succeeding or the relationship falling apart can be attributed to several complex reasons, because more often than not there is no specific cause which in isolation is irreconcilable. It typically arises due to a couple of issues compounding together. Nevertheless, there are some things which cause the association to start getting difficult.
Acknowledging them early on and planning for them accordingly can help create a mutually beneficial and sustainable partnership.
Below are some of the key takeaways from our discussion:
Expectation From JV Partners
The misalignment of expectations and lack of clarity on the value addition of each party to the JV can result in deep-rooted issues for the venture. It is important that the companies are honest about what they are respectively bringing to the table and what their expectations are from the overall JV.
Therefore, it is imperative that an early stage of the discussions, a Memorandum of Understanding ("MoU") is executed to outline the objective(s) of the JV, the value proposition from each of the JV partners towards the association, and their contribution towards the success of the JV. Such an MoU should be kept confidential to avoid attention from media and competitors, until a binding agreement has been put in place.
Chemistry Between Top Management
Discovering and nurturing a chemistry and trust between the promoters of the domestic and foreign entities is critical. Personality traits play a very important role here; particularly because in most Indian organizations, decision making is centralized to 1-2 persons, i.e. the promoters, and any collaboration (such as a JV) will need to have blessings from the top.
Meetings hosted by the local partner's senior management over informal settings, such as lunches and dinners, aid in developing personal relationships and cultural sensitivity towards each other. Such meetings go a long way in cementing the relationship from early days of the association.
---
Also On The Brief: Aurangabad Industrial City (AURIC): A Gateway For Businesses To Enter India
---
Sharing Responsibilities And Learning Together
For the partnering companies to execute the business collaboratively in a manner that plays to their respective strengths, it is good to start the association with a scope matrix. Such a matrix not only defines the different aspects of the business, but also assigns its responsibility to one of the parties based on its strengths.
Therefore, while both the parties remain involved in every aspect of the business, one of them takes the lead on certain functions while keeping the other informed. This consequently ensures that the learning curve of either party is never hampered, and that a healthy relationship of trust and knowledge-sharing is nurtured. It is ideal to have the scope matrix incorporated into the MoU of the JV, at the initial stage itself.
If the companies are to jointly operate in a fruitful manner, knowledge transfer becomes an inevitability. For example, in a manufacturing-related JV, the foreign business could have a technological advantage in the partnership, whereas the Indian company would be better equipped in local production and distribution capabilities.
But for joint operations, it will be needed for the Indian counterpart to learn the technology in order to manufacture and sell to local vendors; and likewise, the foreign partner will need to learn how to negotiate with and navigate within local markets and regulatory frameworks.
Setting Clear Objectives And Goals
Differences in business goals, internal strategies, processes, and governance structures are common areas that can result in friction between JV partners. Therefore, depending on the sector in which the JV is operating, it is good to have clarity right from the beginning on what will be the future of the venture as well as the overall association.
For example, in the case of JVs created for infrastructure projects the parties could be looking to either build scope or scale by partnering with another company to either learn a new technology / function, or to target new / larger markets, respectively. Further, it could be the case wherein the companies wish to be associated for the long term, but they need to assess the outcome from the first project to explore and fully understand the synergy between the organisations.
Therefore, early knowledge and communication on each partner's strategic and financial views for the short-term as well as long-term makes for a healthy partnership.
Premium For Local Partner
It is imperative to acknowledge the fact that the domestic player holds a distinct advantage (and value addition) in the JV on account of its knowledge and access to local resources and securing statutory approvals, as well as established relationships with government agencies and vendors, and distribution channels.
Hence, it is better for the foreign company to openly discuss these aspects with the local partner and mutually agree upon an acceptable compensation mechanism. Not to discount the fact that the added weightage to the local player, results in a larger ownership of resolving any local challenge and hurdle that might occur during execution and operations.
Of course, these discussions are undertaken at promoter-level rather than executive-level (even if CEOs), because the former's mutual consensus will ensure that buy-in comes from the very top. Such a compensation mechanism should be drafted into a binding agreement along with other aspects of shareholder decisions, management of the JV, appointment and rotation of nominated posts (CEO, CFO, COO, and so), among other key aspects.
Culture And Communication
Like To Like
In India, most SMEs are family owned and managed businesses; and in an Indian business culture context, even the CEO is considered to only be an employee and not a final decision maker. Therefore, if a promoter of the Indian company is coming to the table, it will be expected that a promoter from the counterpart too will be present, because anything else will be considered as an insult by the Indian partner.
It is hence ideal if initial discussions are conducted at the executive level to iron out the scope of the JV and each partner's roles, as well as to apprise the other of prevailing best practices and work ethics of their respective companies and countries. The latter particularly, ensures that at a subsequent stage of the promoters meeting (if at all) no disparities creep in or sentiments get unknowingly hurt.
Reading Between The Lines
It is a given that for any discussion involving foreign counterparts resulting in a language disparity, there will arise a communication gap. The only way to truly mitigate this is for each party to have a local associate as part of its delegation, because a gap in understanding is not restricted to language translation alone, but also to comprehending context and cultural nuances.
For example, Indians have a habit of using colloquial abbreviations in their communication. Therefore, it always helps for the parties to put forth select personnel from their teams who are not only able to express themselves clearly but also can perceive people and situations well.
A Single Point Of Contact (SPOC)
To further filter out any noise or gap that can arise in communication at the early stages of the JV (in the first few months), it is good to appoint a single point of contact (SPOC) at the time of signing the MoU or term-sheet. This ensures all related communication to the JV partner is channelled only through one individual.
Subsequently, but prior to commencing full-fledged day-to-day operations in the JV, each function of either partner should nominate a SPOC for future communications. Channelizing the communication between all the SPOCs in this manner not only ensures that clarity is maintained, and gaps are bridged, but also that it leads to a stronger relationship being forged between the organisations at different levels and across teams.
Keeping The Momentum Going
Small hygiene factors such as defining short term goals, setting meeting agendas and laundry-lists, executing weekly calls and monthly in-person meetings, and so on help to nurture the JV partnership; as well as main a continues and seamless information sharing.
In the case where initial learning and knowledge transfer takes a longer period, it is possible for the management and promoters to lose sight and focus of the primary purpose of the JV. Quarterly reviews by senior management not only help for course corrections as needed but also help to keep them informed and involved with the JV's work.
Summary 
As mentioned above, there are several reasons why companies consider getting into a JV. In doing so, there are some areas where friction potentially arises between the JV partners which ends up in the relationship falling apart and the JV being disbanded.
While there is no "one ideal solution", there are a few basic things companies can undertake to safeguard the JV and business partnership:
Identify and build upon complementary strengths between the partners. Cognizance of respective abilities and shortcomings, and letting the partner take lead on those functions where the latter excels will inevitably benefit the partnership.
Define the strategic and financial expectations of the association at the very beginning. Be it technology or know-how transfer, equity returns, or development premium, unanimous clarity on details such as these is critical.
Channelizing communication through the right persons and setting up joint teams for due diligence at an early phase ensures that no partner is blindsided and fosters an association built on mutual trust.
It is a good practice for the foreign entity to engage a local third-party firm for an independent evaluation of local rules to not only safeguard itself but also establish its position with the local partner.
And finally, actions always speak louder than words. Instead of only strategy presentations in a corporate office, real life execution gives the partners to put forth their strengths in practice.
A joint venture, though executed between two business entities, is no different than a personal relationship; because at the end of it, there are only persons behind each JV partner. And as in every relationship, compatibility, honesty, trust, understanding, and effort are basic tenets of creating a great joint venture business.
---
References And Sources:
1.   CEIC Data : India Foreign Direct Investment : 2010 – 2019
2. Do international acquisitions by emerging-economy firms create shareholder value? The case of Indian firms by Prof. Raveendra Chittoor
About The Author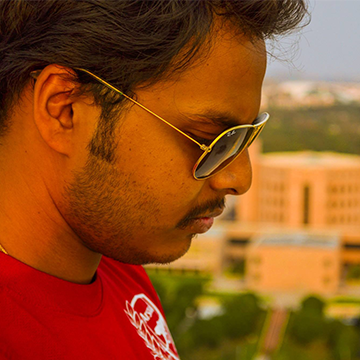 Shõan brings to the table an experience of over 12 years in building brands and businesses, including his own creative agency and a family-owned enterprise. An alumnus of the Indian School of Business, he leverages his design thinking approach, business acumen, and entrepreneurial experience to help companies – from across sectors – to understand consumer behavior patterns, explore new business opportunities, and enter new markets.